ROOTS PRESENTS THE BEST 2017 METAL DEBUTS, PART TWO Week of January 13, 2018 Sat 1/13, 6PM ET Sun 1/14, 1PM ET Mon 1/15, 9AM ET Tues 1/16, 4PM...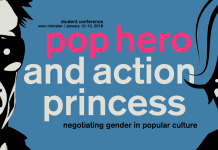 Columbia University's Laina Dawes, author of the groundbreaking and barrier-busting WHAT ARE YOU DOING HERE?: A Black Woman's Life and Liberation in Heavy Metal,...
I've heard of drooling over gear, but this is ridiculous. Click to see the Ibanez Tube Screamer and a DeArmond Square Wave, also in...