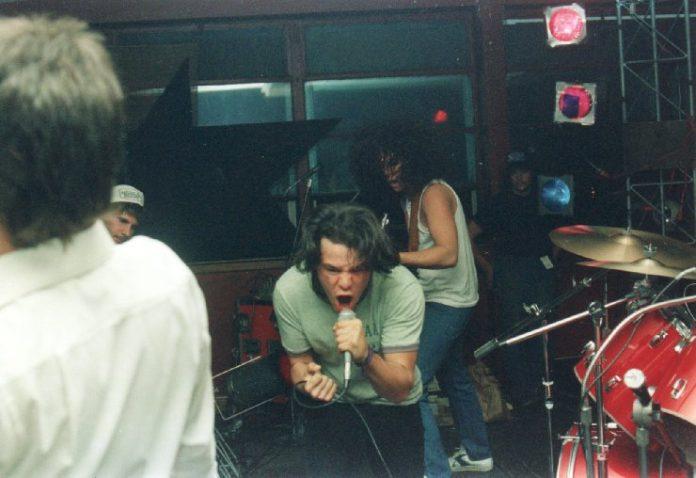 Now here's a band whose head is screwed onto their legacy right. Devastation from Chicago didn't make as much headway as the Texas-based Slayer clones by the same name, but their nasty proto-death thrash pummeling has been vindicated in recent years by Napalm Death's tribute on the Leaders Not Followers 2 covers album. Quite career-minded from the get-go, they formed in 1986, released two demos, recorded an album, ran into hassles from the record label, and promptly broke up.
About a thousand weeks later, somebody in the Devastation woke up and uploaded their entire output to an official web site. Most of the core songs appear on all three efforts, but for some reason the second demo seems like the keeper of the bunch. Hell Awaits production, LOUD vocals, and grizzled guitar blitz combine for a 4-song classic. The combination of frenzy and patterns does have an uncanny but basic resemblance to Napalm Death's successful approach today.
DEVASTATION * "A Re-creation of Ripping Death" 4-song demo 1987 [LINK]
Find YouTube videos and the story of how Devastation led to the bands Sindrome and Soil at the Devastation Chicago MySpace page.