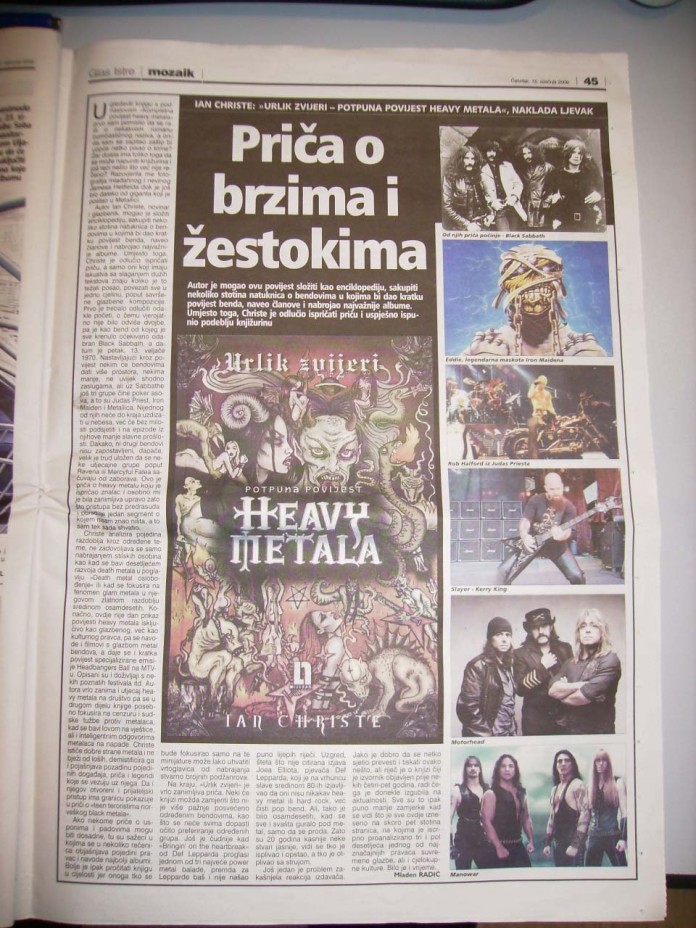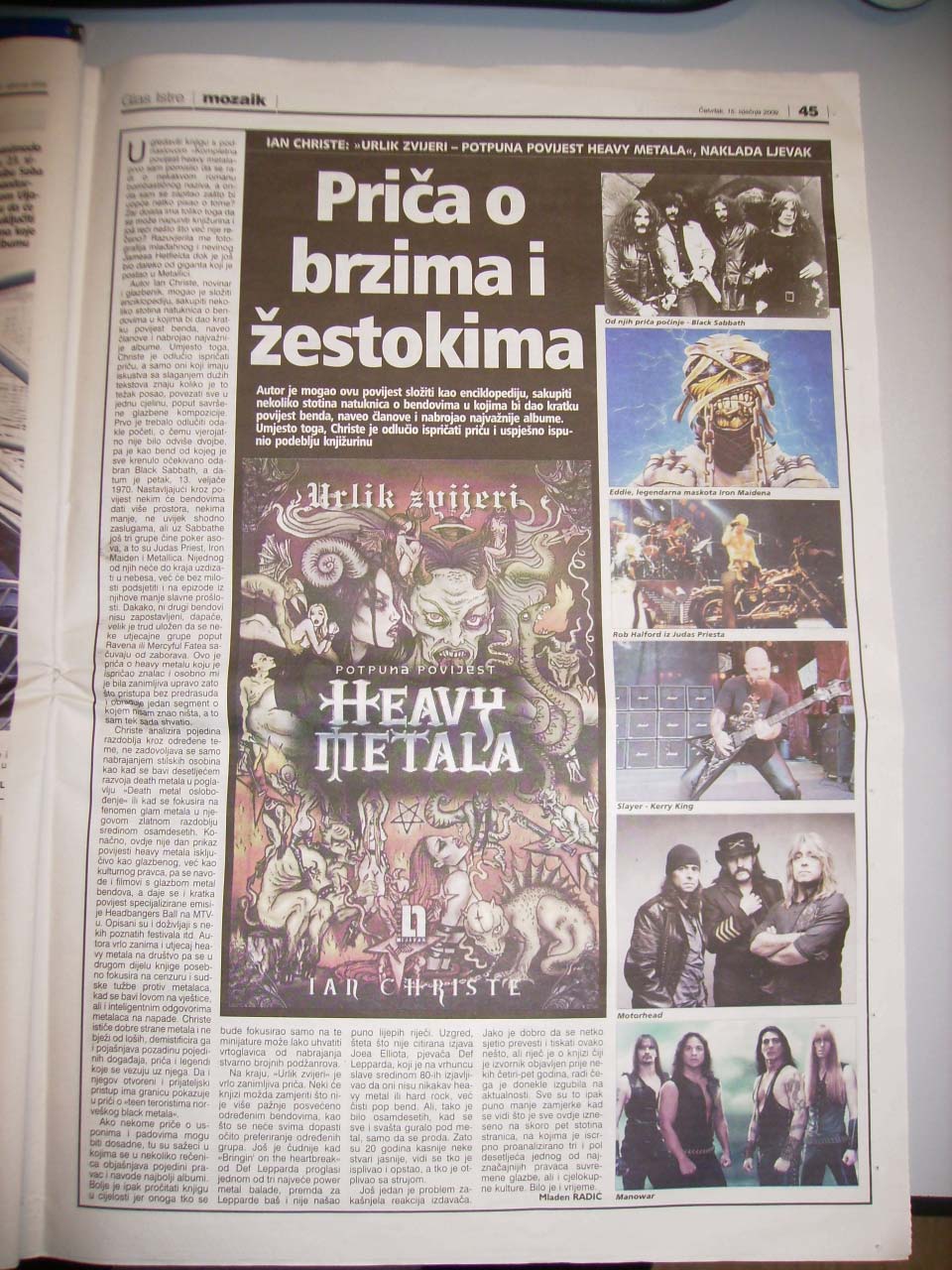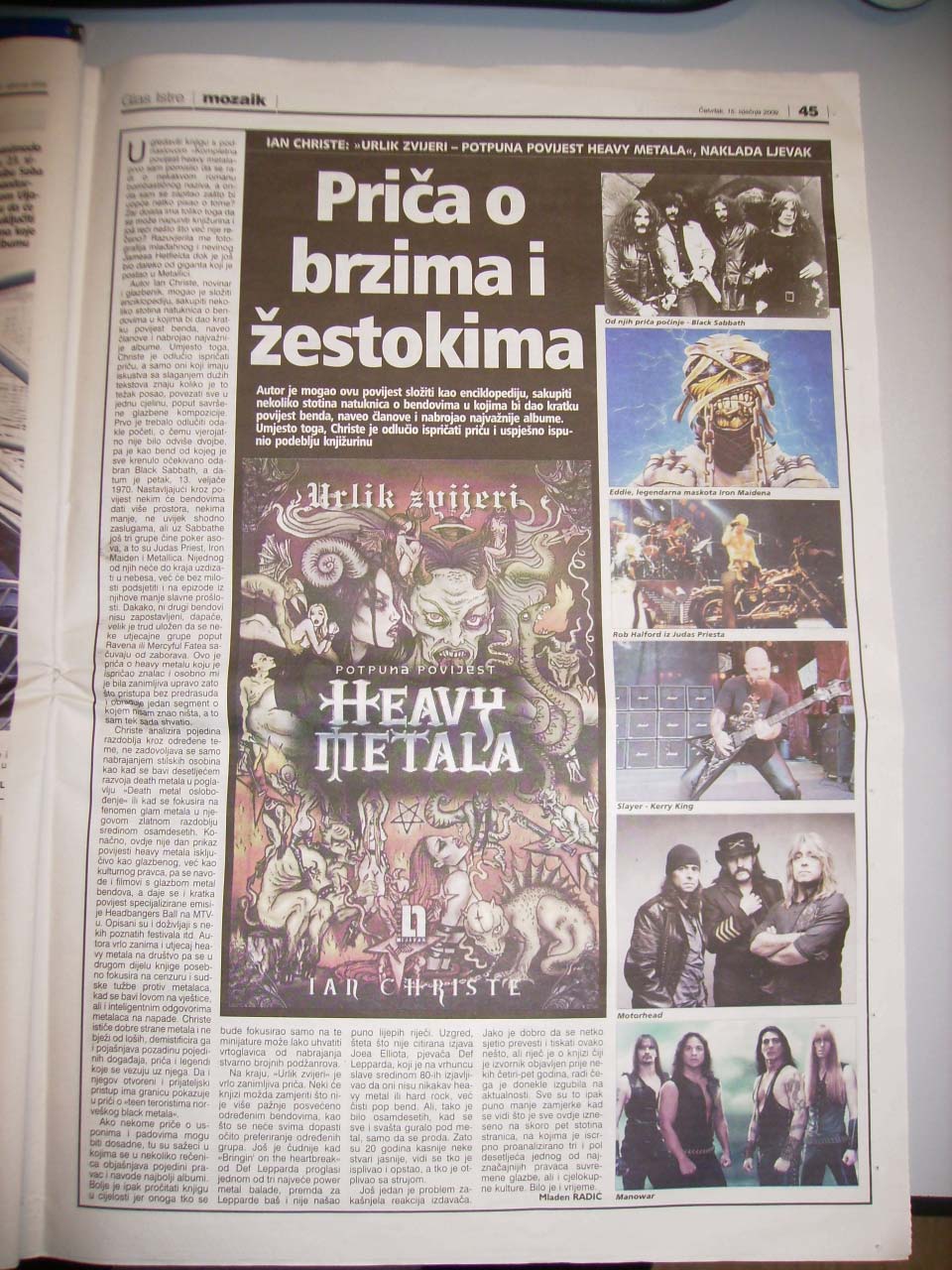 My friend Tea from VIS The Thunderbirds alerted me to the arrival of the Croatian edition of Sound of the Beast — or Urlik Zvijeri, as it's known in Croatia.
I love that Great Britain and France tamed down or completely neutered the book jacket for their editions — in contrast, this publisher went completely nuts with demons and nude nymphs!
If anybody knows anything about a supposed promotional T-shirt bearing that design, I'd like to see it!