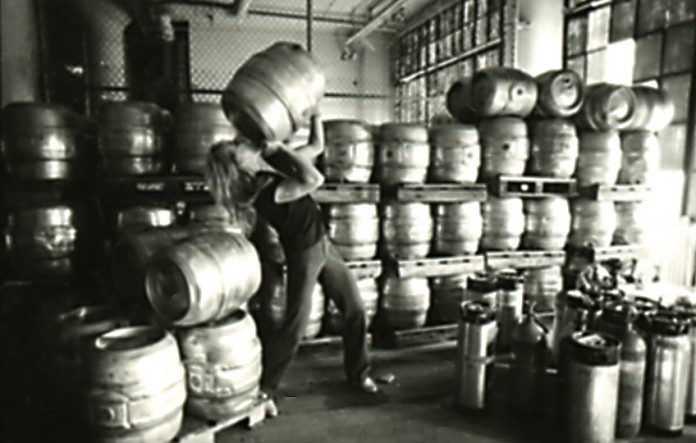 I have a hard time convincing skeptics of the fury of Van Halen in its prime, and the band in its current non-incarnation isn't helping any. Like I just told main Everybody Wants Some photographer Kevin Estrada, the upcoming VH Guitar Hero game is far short of the kind of polishing these guys need to be giving their blazing legacy.
For his part, I believe that David Lee Roth understands this. He's just unleashed a riptide of vintage Van Halen photographs that are charming, exciting, and casually posed to make everyone insanely envious. Davidleeroth.com is hosting about 100 pics all told, ranging from shots of Michael Anthony as a young raging bull, outtakes from the first album photo sessions, Eddie as a teenager, Alex in his first pair of expensive sunglasses, and many shots of the band collapsed on couches. There might even be a photo of Roth with former Radio 1990 host Lisa Robinson in there.
Now to the rest of the band—get up!
Thanks, VHND!