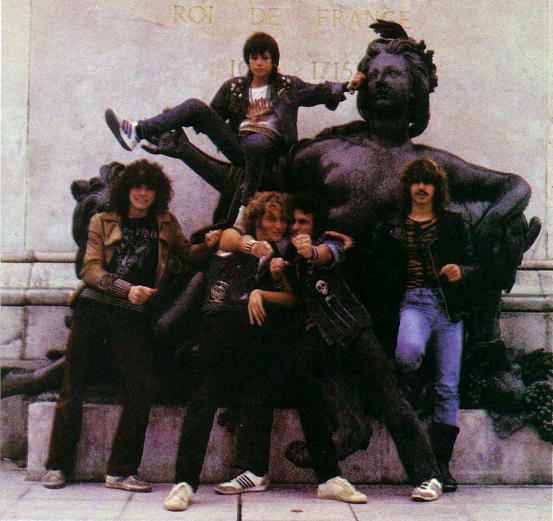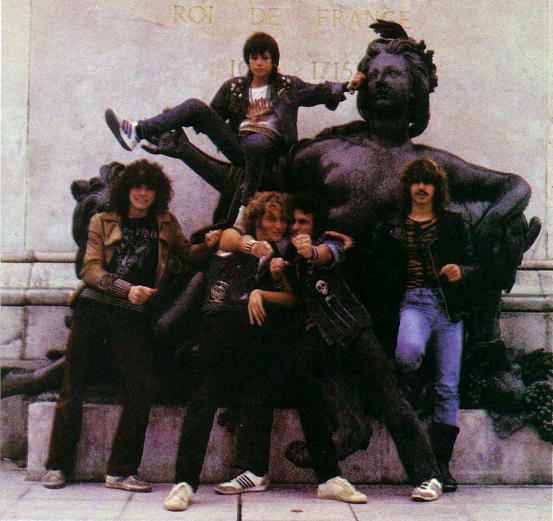 For all of you who freaked out over the Hell's post a few weeks back, this is a special demo post dedicated to Annick Giroux, whose awesome Morbid Tales 'zine has uncovered the mysteries of so many francophone metal acts of the 1980s, and who is about to enter metal history this Tuesday with the release of HELLBENT FOR COOKING: The Heavy Metal Cookbook on Bazillion Points Books.
Oxenkiller—or possibly Oxen Killer, to be perfectly honest—are as unknown, unsung, and as French as it gets. They tread an unreasonable line between gleeful and gloomy, and come across as the closest thing to Mercyful Fate I've ever heard apart from the real thing. There was an EP on King Klassic records a couple years after this demo that stupidly tried to float a giant electric airbrushed ox as a band mascot, but forget about that—it  sounds completely different from this slow, catchy and morbid piece of classic European heavy metal.
OXENKILLER * 3-song demo 1985 [36.9MB]
Watch this space, because as soon as I can salvage the band's definitive coverage in Suck City from the fanzine heap of history, I will scan and post. Rudö Anvilmeister's incredibly clever drawing of an oxen laying on its back with hoofs in air and knife in belly really says it all!