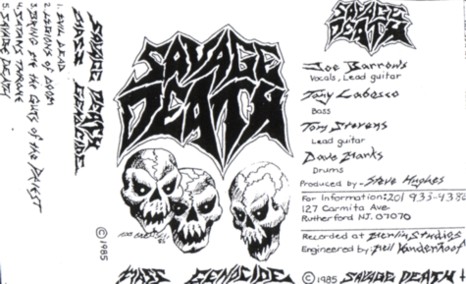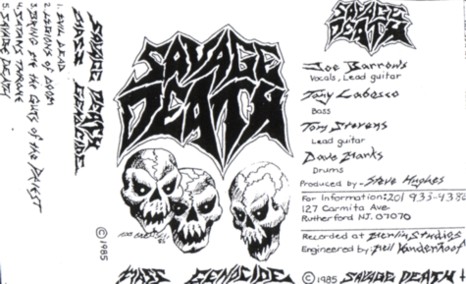 We're certainly open to taking requests around here; today we hope you take them, too. Just received a plea for Savage Death's 1995 "Mass Genocide" demo from Filippo at Area Death Productions in China:
"We are looking for a good tape rip of the first demo "Mass Genocide" (the band doesn't have the master tapes anymore, nor any dubbed tape). We have an excellent original copy of the second demo and a good sounding live, but our copy of the first demo isn't too good. If you happen to have it, is it possible to have a copy?"
Unfortunately, I don't have a copy on hand, so if you're holding an original or a decent original dub of this demo, get in touch with ADP and discuss the huge rewards you will reap. And please comment here—I've never heard the band and would love to know how it sounds.
Thanks to unknown benefactors for coming forward!