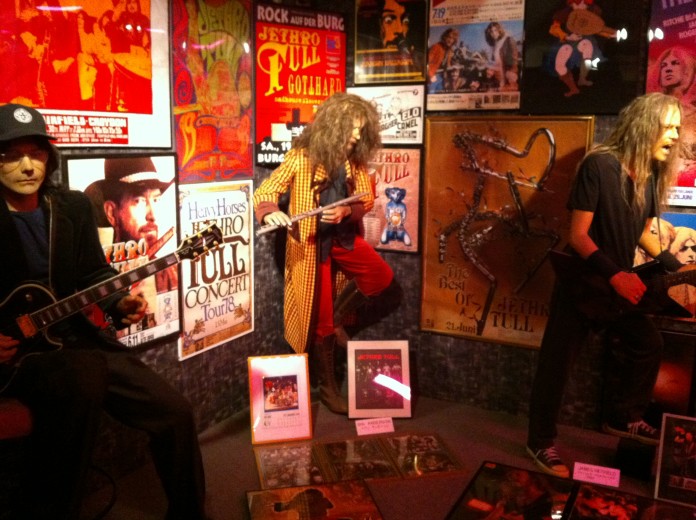 I think it's worth mentioning that a wax museum exists in this world where within ten feet of each other stand life-sized statues of Robert Fripp of King Crimson, Ian Anderson of Jethro Tull, and James Hetfield of Metallica. This heartwarming tableau brought to mind Jeff Wagner, author of the Mean Deviation: Four Decades of Progressive Heavy Metal. I mean, isn't this a prog metal man's wet dream?
"Wax museums are creepy," replied spoilsport Wagner.
Well, to learn Jeff's more advanced and eloquent views on the progressive rock and heavy metal sexmash as witnessed in the music of Rush, Cynic, and Celtic Frost, read his Invisible Oranges interview. And keep paying attention to right here, as Wagner joins several other Bazillion Points authors in beginning to post regularly to this blog.
(And you should really see the wax statue of Guru Guru's Mani Neumeier!)