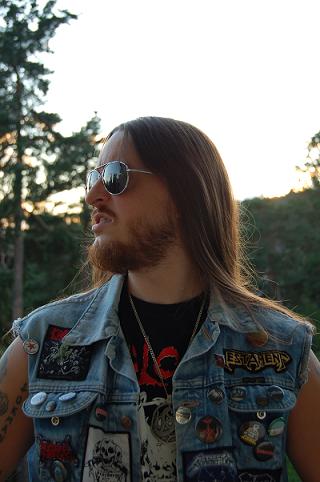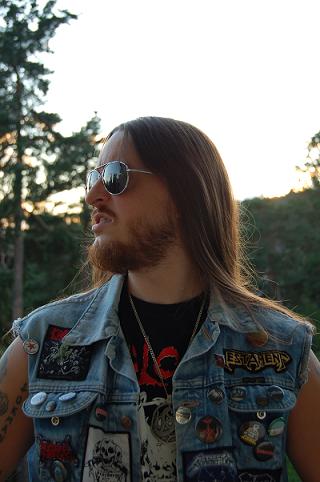 Chances are in recent years that right around the time you've heard of a promising new band like Ghost, The Devil's Blood, Christian Mistress, Sonic Ritual, Tyrant SE, Iron Lamb, or Midnight, you've also heard whispers that they've been named "Band of the Week" by Fenriz of Darkthrone on his MySpace blog. This has been going on for some time now, throwing heaps of credit on tiny deserving seedling bands and nourishing their dark and often unusual efforts at the very beginning, when they need it most.
Well, with eyeballs fleeing MySpace faster than beads of sweat flying from Paul Baloff's forehead, the time has come for Fenriz to take his impeccable and well-seasoned taste to the real Internet, and with the help of collaborator Arjan that's just what he's doing at BANDOFTHEWEEK.NET.
Says Uncle Fen:
In this vast metal world we are with this new website starting a new country (or county, we'll see, haha). Today. It is, finally our very own BAND OF THE WEEK website/blogsite, with more and more essential links for real metal freaks and maniacs that believe in the sounds of the past right here and right now.

It is a continuation of the DARKTHRONE MYSPACE BAND OF THE WEEK BLOG, BAND OF THE WEEK myspace page and BAND OF THE WEEK on Facebook – all rolled into one, so to speak. This page brought many recording deals to the bands given BOTW status, and even a festival in London (LIVE EVIL) and also, it seems, a forthcoming string of VINYL releases.

I don't want to take up more of your time, as I know most real metallers are busy as hell. But consider finding it in your hearts to spread the word and webadress-link, link us to your pages if you find us worthy…our page won't have an adolescent over-stashed and pimped layout. We keep it real and simple.
Music, sweet music is the name of the game, and that means "the heavier sounding music in life." So do it!