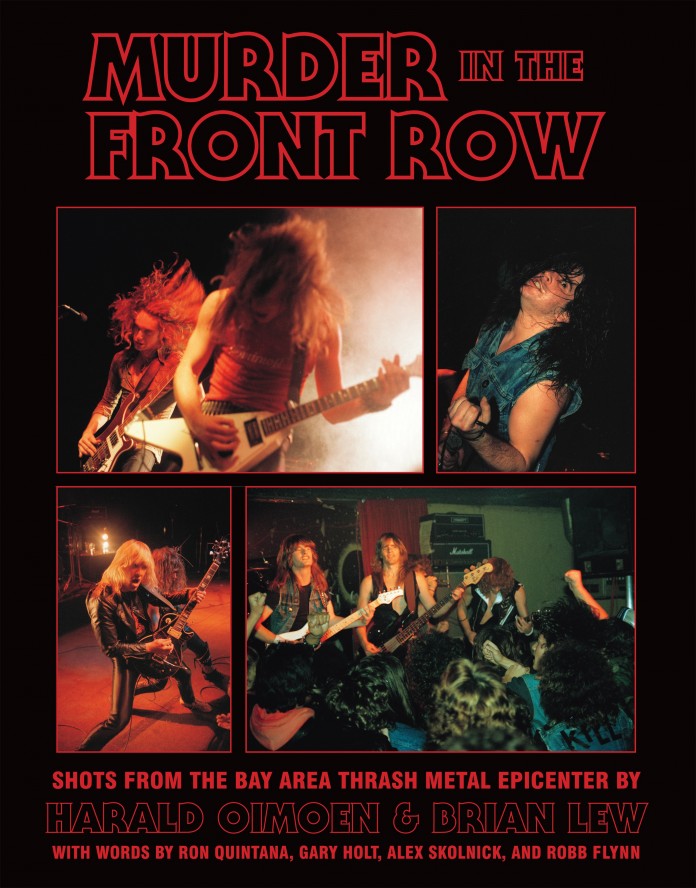 Upcoming this weekend (June 23 – June 24), Metallica's heralded Orion Music + More Festival will present Arctic Monkeys, Avenged Sevenfold, Modest Mouse, Roky Erickson, and dozens of emerging metal and rock bands, plus a full metal expo, including an hourlong Q&A with Murder in the Front Row: Shots from the Bay Area Thrash Metal Epicenter coauthor and photographer Brian Lew.
As displayed in heavy archival detail in Murder in the Front Row, Brian Lew was present and photographed several pivotal moments during Metallica's formative years, including: the young band's first San Francisco and Bay Area live appearances and afterparties; their first jam session with former bassist Cliff Burton; and the first soundcheck and live show with a legendary but short-lived lineup including Cliff Burton, Lars Ulrich, James Hetfield, and Dave Mustaine.
Says Brian Lew: "Being invited by Metallica to chat about Murder In The Front Row at their Orion Fest means a lot to me personally. The original Bay Area metal days were a profoundly important time for my coauthor Harald Oimoen and I, and it's cool that those memories obviously still mean a lot to Metallica. The fact that my Q&A session is scheduled for the same day that Metallica will be playing the Ride The Lightning album in its entirety for the first time is mind blowing!"
Brian Lew's session will take place June 23 at 4PM at Orion fest in the Enter Met Club lounge. Also scheduled to participate in Q&A sessions during the festival are longtime Metallica audio engineer "Big" Mick Hughes, Metal Blade Records CEO Brian Slagel, and band father Torben Ulrich.