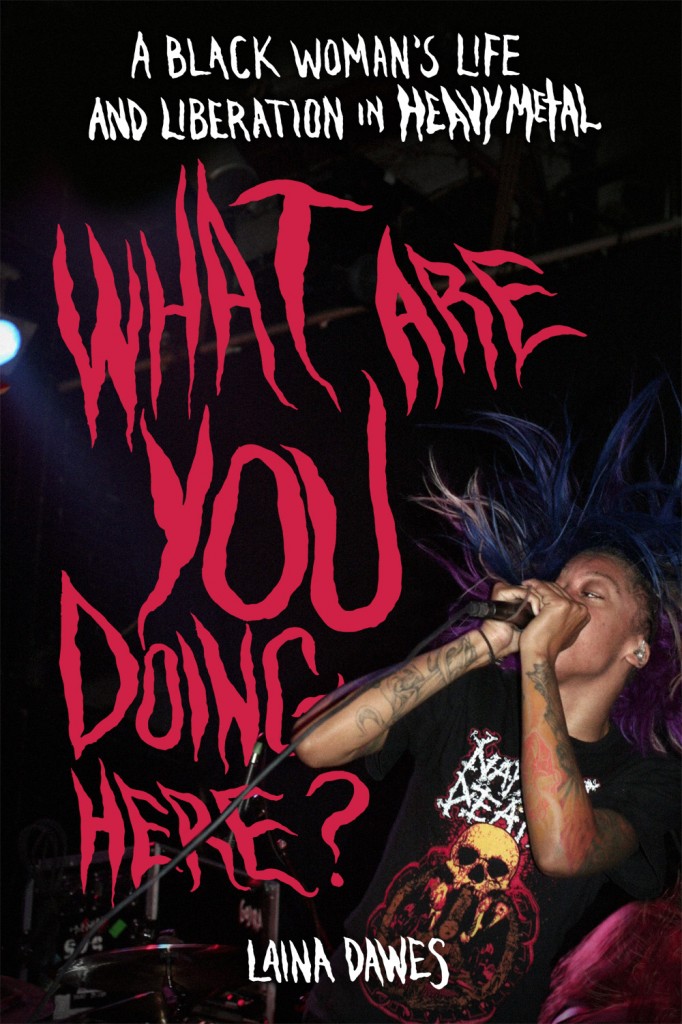 Legendary performer Skin, frontwoman of Skunk Anansie, has penned a foreword titled "Who Put That Shaven-Headed Black Woman on the Stage?" for the forthcoming book WHAT ARE YOU DOING HERE?: A Black Woman's Life and Liberation in Heavy Metal, by author Laina Dawes.
Skin writes: "The first time I heard rock music it was really exciting. I felt that this new music and vibe was really me. I remember going to bed and having dreams that I was performing this music and visualizing myself on stage, way before it actually happened…"
"What always appealed to me about rock music is the feeling of freedom, that I could finally be who I wanted to be and sing the music that I felt in my heart. Some black people that I met in the music industry felt that we could be stronger and better empowered if we all stayed within in the same box, but I had always relished the fact that I never belonged to any cliques, or any scenes…"
Coming October 2012, WHAT ARE YOU DOING HERE? investigates how black women musicians and fans navigate the metal, hardcore, and punk music scenes that are regularly thought of as inclusive spaces and centered on a shared experience; plus how their taste in music affects their lives in the black community. The book combines memoir with interviews, creating an incredibly perceptive portrait of heavy metal and its traditions.
Says Laina Dawes: "I wanted to find other black women like me, metal, hardcore, and punk fans and musicians that were rabid about the music and culture and adamant about asserting their rightful place as black women within those scenes. I wanted to find other women who put aside the cultural baggage that dictates that we must listen to certain musical styles, and simply enjoy the music that influenced us, not just as black women, but as individuals who grew up in an era when, thanks to technology, a large variety of music is accessible and available to everyone. I found many black women and have shared their stories, but I also realize there is still a lot of work to be done."
What Are YOU Doing Here? will be available worldwide in paperback and ebook formats wherever books are sold, by Bazillion Points Books, "The first and last words in heavy reading." The book is available for preorder now through:
http://www.bazillionpoints.com