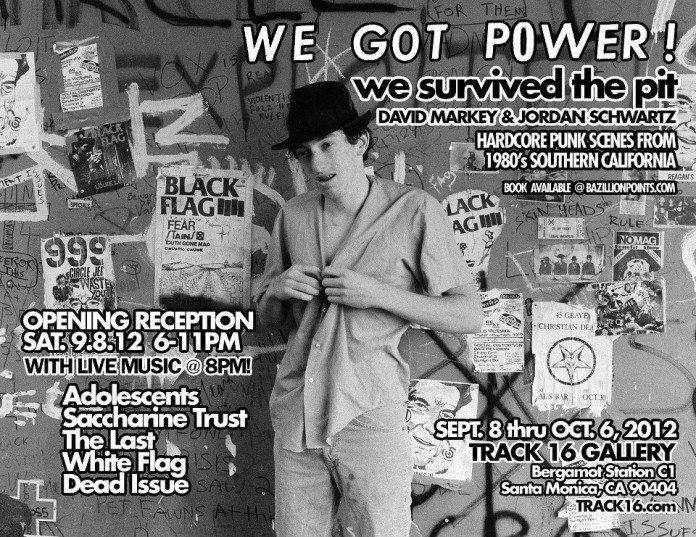 Party with me, punker!
From Sept. 8 through Oct. 6, Track 16 Gallery Santa Monica will present "WE GOT POWER!: We Survived the Pit," an exhibition of early hardcore punk photographs by David Markey and Jordan Schwartz selected from the historic upcoming Bazillion Points Books hardcover WE GOT POWER!: Hardcore Punk Scenes from 1980s Southern California by Markey and Schwartz.
http://www.wegotpowerbook.com
The opening reception will be at Track 16 on Sept. 8 from 6PM to 11PM, and will feature live sets by the Adolescents, Saccharine Trust, the Last, White Flag, and Dead Issue. Note that "WE GOT POWER!: We Survived the Pit" threatens to be Track 16 Gallery's last exhibition before it is demolished to make way for Metro's light rail. All ages will be welcome to party or go home!
http://www.track16.com/