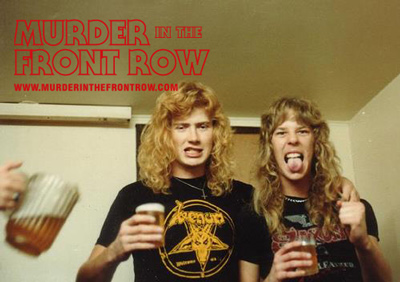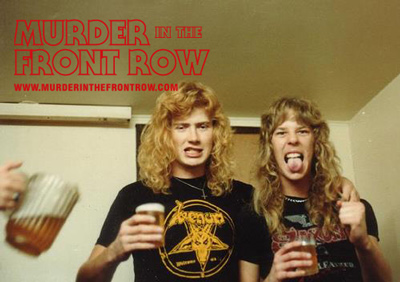 Thirty years ago today, Metallica played its third Bay Area gig, and first as headliners, at the Old Waldorf in S.F. with Vicious Rumors and Exodus also on the bill. The band released a recording of this show as the Metal Up Your Ass live demo cassette. From the many photos from that night featured in Murder in the Front Row by Brian Lew and Harald Oimoen (including the band load-in!), this party pic of Dave Mustaine, James Hetfield, and a disembodied pitcher of beer has become iconic.
Thirty years later, Brian Lew's photo says everything about what Mustaine and Hetfield were up to during the first year of Metallica—buds and suds, basically, with an upside-down cross thrown in for good measure; and then everything that we know is true about how things have changed.
As amazing as it was flipping through Brian's photo negatives filled with such moments while putting the book together, I had to remind myself often that this guy next to me in the room actually lived that moment and many more like this. I mean, film was expensive for a kid like him, and metal was a 24/7 adventure. No staged shot of a band lined up against a brick wall can ever touch this. Well, 30th happy birthday to an incredible metal document; at least the image itself is of legal drinking age even if nothing else about it is!