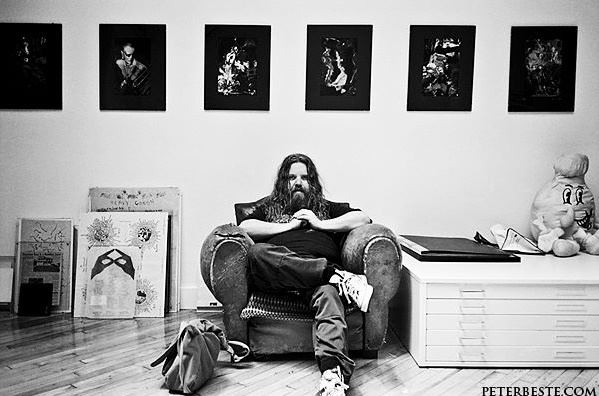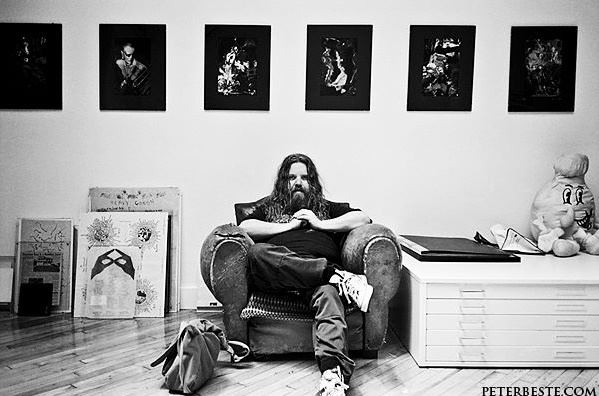 What did Norway's zine legend, metal authority, and METALION: The Slayer Mag Diaries author Jon Kristiansen listen to during 2012? If you've absorbed the writing in his masterpiece already, you can guess he didn't limit himself to the blackest cult from countries ruled by dictators, plus a few Germans in bullet belts. After wading through the darkest pits of hell on each and every page of his book, now quality rules supreme.
"I go through a lot of records throughout the year," says the rabid record buyer. "Sometimes it is kind of hard to keep track of when stuff was actually released. Anyway, here are some albums, among others, that left a good impression on me in 2012."[svensk]pKMibrA71LQ[/svensk]
SWANS – The Seer
"This monster triple LP set cannot be praised enough. This is an incredible heavy album, and it really takes a toll on your soul to get through the whole thing. The album is very demanding in every sense, just brilliant."
[svensk]zReWPjreJzI[/svensk]
DEAD CAN DANCE – Anastasis
"Even if this is not the best Dead Can Dance album ever, it certainly is good enough for me; and certainly better than their last album. You could say they are going through the motions somehow, but they do what they do exceptionally well. Brandon's voice is still amazing."
[svensk]tuRN7e2_76s[/svensk]
THÅSTRÖM – Beväpna Dig Med Vingar
"I guess that if you are not living in Scandinavia, you really wouldn't know this guy. He has an outstanding merit list as far as albums go, both solo and with his former bands. His voice is really unique and very dark. I'd perhaps recommend him for people into later Scott Walker and Nick Cave. Not that they sound alike, but there is a similar vibe."
As far as metal goes:
[svensk]gfZYcc5Ra2g[/svensk]
MARDUK – Serpent Sermon
"This is the standout release for me in 2012. I have been impressed with the later works of Marduk, and this is no exception. Always inspiring when an old band is still at the top of their game—I'm impressed."
[svensk]b3m8WACIecA[/svensk]
DERKETA – In Death We Meet
"Derketa's full length was also a nice addition to 2012. They play brutal doomy death metal the way it should be, nothing else to say really. GET IT!"
[svensk]koTDto1RfbU[/svensk]
"I haven't heard the new Vomitor album yet, but, according to the samples I have heard, this definitely will end up on my list."
"The coming year 2013 will bring us new releases from Watain, Tribulation, Ghost, In Solitude, and others. Time to say 'Hail to Sweden'!!!!"
Jon Kristiansen is the author of METALION: The Slayer Mag Diaries, the largest, longest, and possibly best book ever written about heavy metal.
Photo by kind courtesy of PeterBeste.com