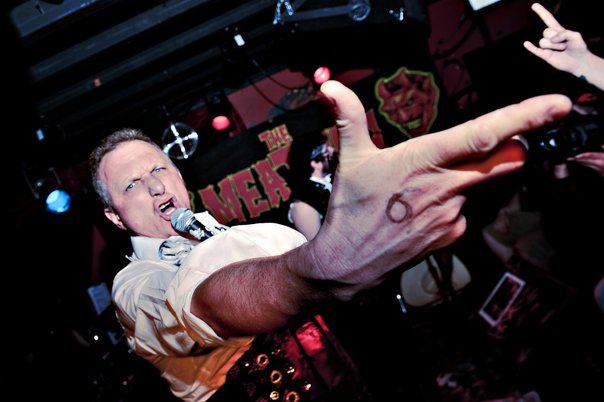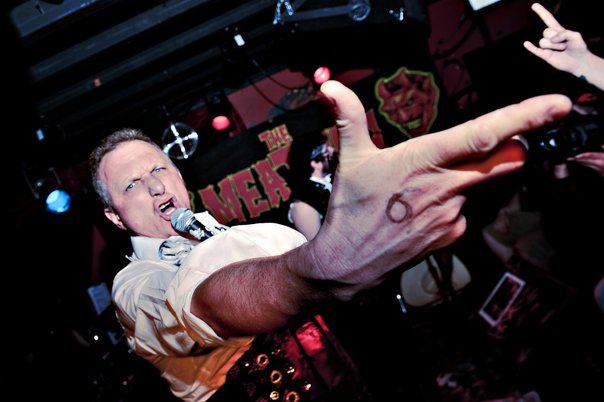 Hot on the rails of our year-end lists from Mean Deviation author Jeff Wagner and Metalion: The Slayer Mag Diaries author Jon Kristiansen comes a pile of perfection from the Dutch Hercules himself, the original man of meat, the Liberace of Lansing: Tesco Vee of the mighty Meatmen. As one of the two hot typewriters behind Touch and Go: The Complete Hardcore Punk Fanzine '79–'83 and the legendary Michigan fanzine of the same name, Tesco is a silver-tongue, prop-wielding, punk prophet and impresario. Listen and learn, kids—and sort out the top five Detroit glory holes on your own in the comments.
[svensk]6OiNy_k_ajo[/svensk]
5. SPITS – self-titled
"This is their fifth album, actually from late 2011. Since they didn't put out a record in 2012, here you have it. This looney three-piece can do no wrong!"
[svensk]G0UnvX2qUAU[/svensk]
4. OFF! – (any and all)
"This SoCal supergroup took the magical chordage that made Black Flag's "Nervous Breakdown" the tits, and beautifully barfed it back up. They are old geezers crossing over for the young lions, and Keith Morris is THE voice of the punk rock generation."
[Note: Keith Morris also generously contributed witty essays to the Touch and Go book, and its Bazillion Points successor We Got Power!: Hardcore Punk Scenes from 1980s Southern California]
[svensk]vdn0orntUDk[/svensk]
3. ANTISEEN – New Blood
"Thirty years in business, and showing no signs of wear—except on Clayton's poor forehead. Features the signature buzzsaw axe and a bevy of great tunes."
[Another damn note: Tesco's band the Meatmen will play Antiseen's 30th anniversary show in October 2013 in Charlotte, NC]
[svensk]kTcSADwLUFM[/svensk]
2. DR. JOHN – Locked Down
"This southern legend gets the star treatment, with production from that Black Keys dude, and he pops his best platter in years."
[svensk]g44C5FMGcqs[/svensk]
1. EYE – Center of the Sun
EYE is a Columbus, OH, prog outfit that combines all the elements that made this genre compelling, with none of the overindulgence. Best album of 2012!
Tesco Vee is busy signing copies of Touch and Go, leading the Meatmen, and organizing TescoFest—coming August 2013.