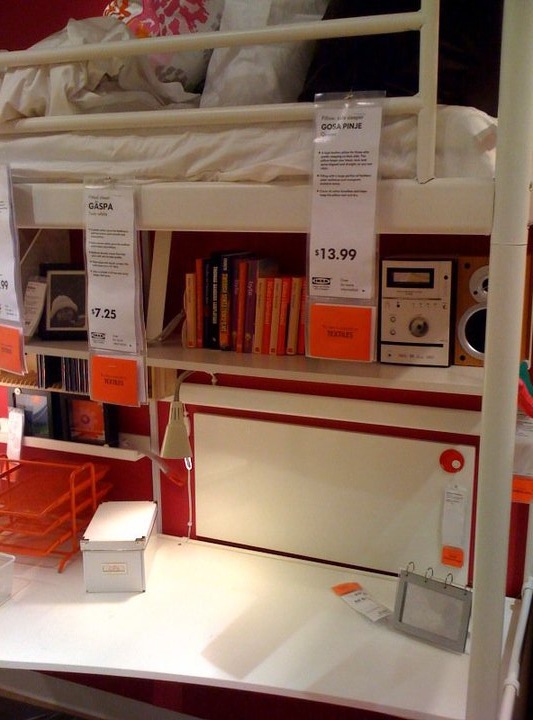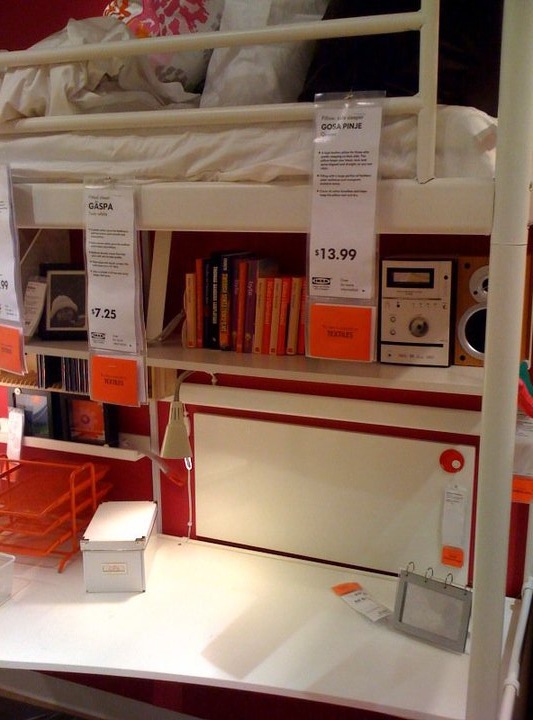 Spotted lurking in the shadows at IKEA in Red Hook, Brooklyn, shelved between a chilling Stieg Larsson thriller and a delightful Astrid Lindgren children's book, we spied the ultimate Swedish cultural link: SWEDISH SENSATIONSFILMS: A Clandestine History of Sex, Thrillers, and Kicker Cinema, by Daniel Ekeroth. 
[svensk]jgVu2KfpTss[/svensk]
Meatballs and lingonberry sauce were only the beginning! IKEA clearly knows that the furniture business is all about selling a dream. Even battle-tested New Yorkers want bedrooms filled with easy blondes and non-stop midnight skinny dipping with starlet Christina Lindberg (who wrote the book's foreword). Please submit photos of Ekeroth's previous book, Swedish Death Metal, if you spot that in the wild.
For your very own one-way ticket to the glory days of seductive Scandinavian cinema, get a signed copy of Swedish Sensationsfilms RIGHT HERE.