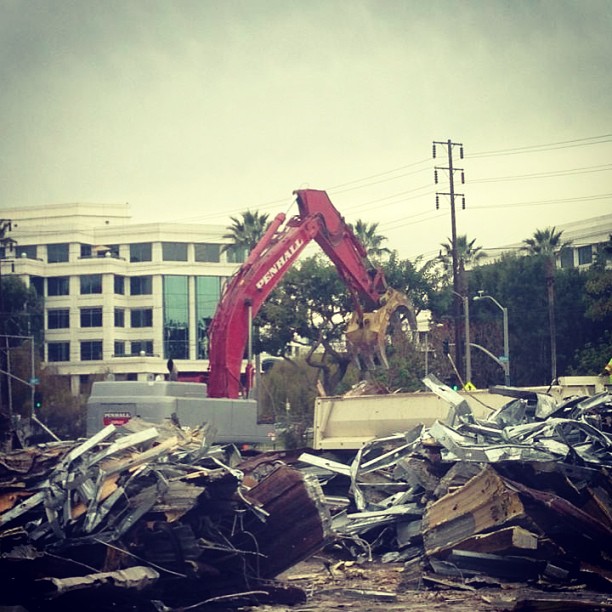 We knew the day was coming, but this is still a sad sight: Track 16 Gallery, the vast location of no less than two barnstorming We Got Power! book release parties, has been reduced to a pile of rubble to make way for L.A.'s light commuter rail.
Once a green mansion filled with nearly 200 photos by Jordan Schwartz and David Markey, original painting by Raymond Pettibon, with free book release shows by Meat Puppets, Middle Class, the Adolescents, White Flag, Saccharine Trust, and others… yeah, now it's a wasteland.
Looks like Matt Groening and Chuck Dukowski will have to find a new hangout.
[svensk]JTS-kdQzxTM[/svensk]
[svensk]h3C_mxhuxNk[/svensk]
Only paper lasts forever, right? Thanks to Laurie Steelink and all at Track 16 for going out with a bang and a slam, and to the thousands who passed through the We Got Power! show to sample some shots of the origins of hardcore punk.
We Got Power!: Hardcore Punk Scenes from 1980s Southern California