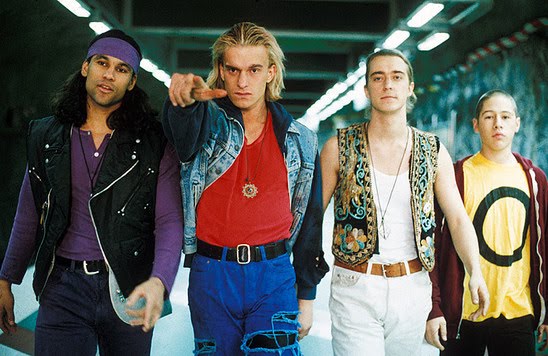 Stockholm's fashion week, Modeveckan, is currently underway. This means that the capital is overrun by nervous hipsters and yuppies, desperately trying to shed the image of Swedish middle-of-the-road social democratic comfort, and instead present the country as an edgy internationally recognized tour de force of fashion and elegance.
Little do they know, though, that long before any kind of fashion week, Swedes of the past had exquisite taste in clothing. In the golden era of  Swedish Sensationsfilms, Swedish actors from the smashing Christina Lindberg to the ultra-boring Lasse Aberg always sported the latest dress. Whether in the swinging '60s or the hard-edged '80s, sensationsfilms stars wouldn't be caught dead anywhere but dancing in a club or skinny dipping with a blonde on a Friday night. See for yourself—with these shining examples of Swedish sartorial flair.
Dom Kallar oss Mods (1968)
[svensk]SFCy2xP3Vuw[/svensk]
Maid in Sweden (1971)
[svensk]qbbw5UtnxyE[/svensk]
Blood Tracks (1985)
[svensk]Hy4BoSzOzGY[/svensk]
Sökarna (1993)
[svensk]fvGv_nZpXsA[/svensk]
Fashion week? More like fashion decades! For further uproarious info on over 200 sexy, violent, funny, insane, and obscure Swedish movies, order Swedish Sensationsfilms (with foreword by Christina Lindberg and signed by author Daniel Ekeroth, RIGHT HERE.