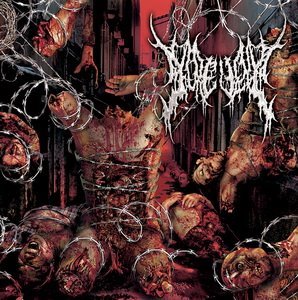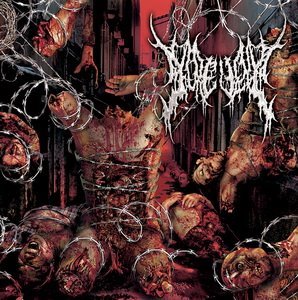 BLOODY ROOTS OF SLAM METAL
Week of February 9, 2013
Sat 2/9 6PM ET
Sun 2/10 2PM ET
Tues 2/12 3PM ET
Thurs 2/14 9PM ET
Happy Valentine's Day! For this week's intense metal history lesson, host Ian Christe (Sound of the Beast/Bazillion Points Books) wades through the deep red syrup of some of the most unrelenting slam death metal bands on earth. Crippling slams and gurgling depravity by deep-underground deviants including Abominable Putridity, Meathook Delaceration, Putrefying Cadaverment, Short Bus Pile Up, Disfiguring the Goddess, Gutted Out, and of course Gorevent. Wear your heart on your dissection table—and know your Roots!
PLAYLIST:
Putrefying Cadaverment – "Vomitous Defecation" from Necrosadistic Defilement
Gorevent  – "Insanity" from Abnormal Exaggeration
Pyrexia – "Inhumanity" from Cruelty Beyond Submission
Viraemia – "Necrotizing Fasciitis" from Necrotizing Fasciitis
Meathook Delaceration – "Devourment Of Encrusted Ovaries" from Promo
Cephalotripsy  – "Metamorphic Congenital Malformation" from Uterovaginal Insertion of Extirpated Anomalies
Epicardiectomy – "Feasting On Putrid Hysterectomy Remnants" from Abhorrent Stench of Posthumous Gastrorectal Desecration
Abnormity – "Shattered To The Bone" from Irreversible Disintegration
Abominable Putridity – "Remnants Of The Tortured" from The Anomalies of Artificial Origin
Cerebral Severe Pus Decay – "Vagina Chainsaw Massacre" from Promo
Gutted Out – "Habitual Filth" – from Amongst the Rotted
Human Decrepity – "Disgusting Groans" from Disfigured Fetus
Infertile Surrogacy – "Abnormality Age" from Postulate of Mass Genocide
Short Bus Pile Up – "Ball Peen-Beating" from Repulsive Display of Human Upholstery
Awaiting The Autopsy – "Slowmotion Slide Down The Impalement Stake" from Couldn't Tell the Bodies Apart
Disfiguring The Goddess – "Void Leacher" from Circle of Nine
Bloody Roots is Sound of the Beast author Ian Christe's heavy metal history show on Sirius XM Liquid Metal channel 40. Since June 2004, each weekly show has examined another subgenre, band, movement, country, or theme. The show is available on-demand online from SiriusXM.com.