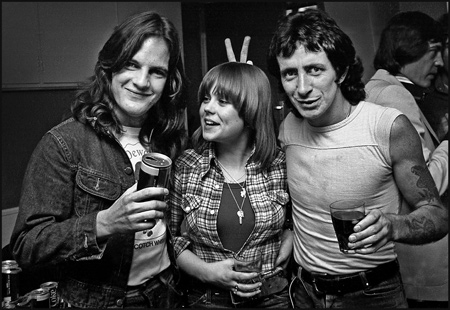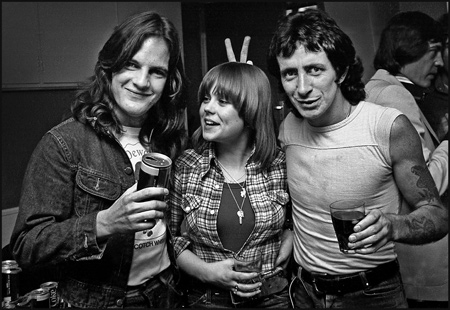 One of the saddest dates on the winter calendar, February 19 is the anniversary of the death of legendary hard rock frontman Bon Scott. Former AC/DC bass player Mark Evans toured and recorded with Bon for a large portion of Scott's time in the band, and Evans's memoir, DIRTY DEEDS: My Life Inside/Outside of AC/DC, remains one of very few first-hand sources on what the legendary Scottish/Australian folk hero was really like. Today, we celebrate the legacy of Bon Scott, an intense trailblazer whose swagger and humor remain unrivaled.
Then there was Bon, a gentleman with old-school manners but a wild side that would appear after a few charges went down, or as gig time approached. Bon was by nature outgoing, friendly and very protective of others. That was tempered by a recklessness that could border on the self-destructive. He also suffered bouts of loneliness. I once heard it said that Bon "was a great bunch of guys," but that's a bit flippant for me. Bon was a chameleon; he could pretty much fit into any situation he found himself part of. He'd charm the pants off anybody, too, if he was in the mood. He once called himself "a wolf in wolf's clothing." Maybe he was right. And, like the rest of us, Bon wanted to be part of the "biggest band ever."
For more Bon Scott and AC/DC DIRTY DEEDS: My Life Inside/Outside of AC/DC ships today with a bonus metal pin.