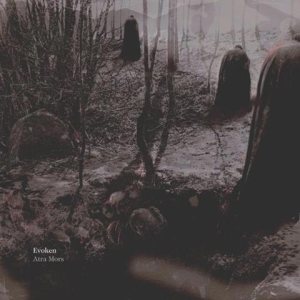 BLOODY ROOTS OF CRUSHING FUNERAL DOOM
Week of March 2, 2013
Sat 3/2, 6PM EST
Sun 3/3, 2PM EST
Tues 3/5, 3PM EST
Thurs 3/7, 9PM EST
For this week's doomsday metal history lesson, host Ian Christe ("Sound of the Beast"/Bazillion Points Books) slows the tempo down to a brutal crawl, as he investigates the intense and depressive side of funeral doom metal. Titanic ten-minute tracks by Evoken, the Funeral Orchestra, Ahab, Anhedonist, and Corrupted will rip the fabric of light asunder, so protect your ears, and know your Roots!
PLAYLIST
Evoken – "Descent Into Chaotic Dream" from ATRA MORS
The Funeral Orchestra – "Apocalyptic Trance Ritual" from SLOW SHALT BE THE WHOLE OF THE LAW
Ahab – "The Hunt" from THE CALL OF THE WRETCHED SEA
Anhedonist – "Estrangement" from NETHERWARDS
Corrupted – "Esclavo" from NADIE
Bloody Roots is Sound of the Beast author (and Bazillion Points publisher) Ian Christe's heavy metal history show on Sirius XM Liquid Metal channel 40. Since June 2004, each weekly show has examined another subgenre, band, movement, country, or theme. The show is available on-demand online from SiriusXM.com.