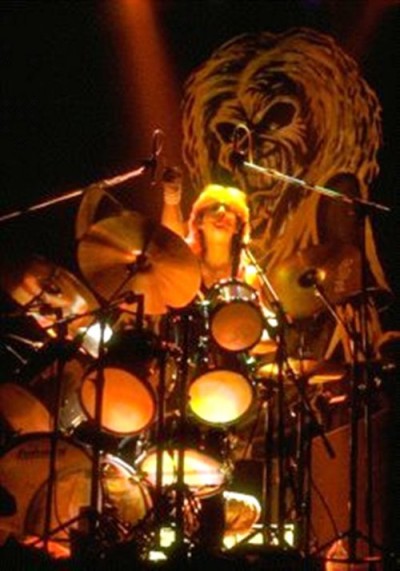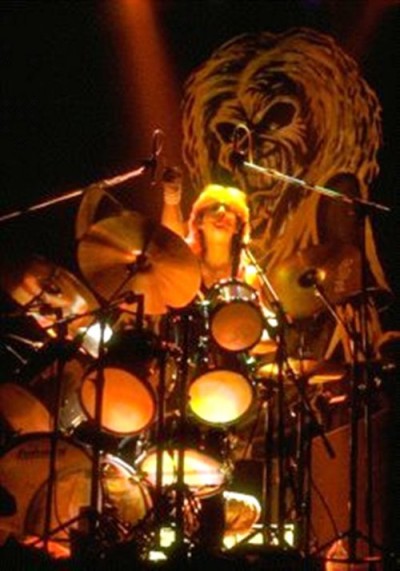 Bloody Roots Remembers Clive Burr of Iron Maiden
Week of March 23, 2013
Sat, 3/23 @ 6pm ET
Sun, 3/24 @ 2pm ET
Tues, 3/26 @ 3pm ET
Thurs, 3/28 @ 9pm ET
On March 12, Clive Burr, drummer on the first three Iron Maiden albums, passed away following a decades-long battle with MS. This week's heavy metal history lesson honors the crucial contributions of this thunderous groundbreaker, hailed by Bruce Dickinson as "the best drummer we ever had," with music including classic Iron Maiden, Elixir, Trust, and covers by Destruction and Metallica. Up the Irons, and know your Roots!
PLAYLIST:
IRON MAIDEN – "Hallowed Be Thy Name" from NUMBER OF THE BEAST
IRON MAIDEN – "Phantom of the Opera" from IRON MAIDEN
CLIVE BURR'S ESCAPE – "Top of the Mountain" from BBC SESSIONS
DESTRUCTION – "Killers" from A TRIBUTE TO THE BEAST
GOGMAGOG – "Live in a Fucking Time Warp" from I WILL BE THERE
TRUST – "Uptown Martyrs" from MAN'S TRAP
ELIXIR – "Edge of Eternity" from LETHAL POTION
IRON MAIDEN – "Genghis Khan" from KILLERS
METALLICA – "Remember Tomorrow" from IRON MAIDEN TRIBUTE
IRON MAIDEN – "Another Life" from MAIDEN JAPAN
Bloody Roots is Sound of the Beast author (and Bazillion Points publisher) Ian Christe's heavy metal history show on Sirius XM Liquid Metal channel 40. Since June 2004, each weekly show has examined another subgenre, band, movement, country, or theme. The show is available on-demand online from SiriusXM.com.