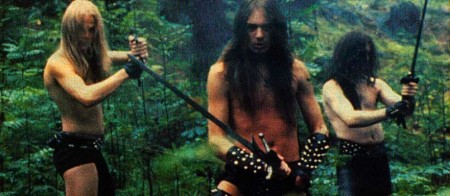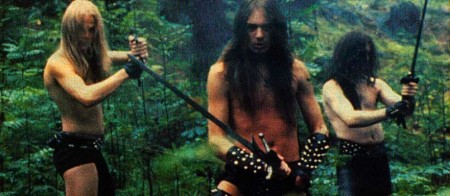 BLOODY ROOTS OF VIKING METAL
Week of March 30, 2013
Sat 3/30, 6PM ET
Sun 3/31, 2PM ET
Tues 4/2, 3PM ET
Thurs 4/4, 9PM ET
By Odin's eye, for this week's fearless metal history lesson host Ian Christe ("Sound of the Beast"/Bazillion Points) honors the valiant and bearded sounds of Viking metal. Strap on your horned helmet, hoist high your goblet, and join the marauding war party for a powerful and glorious collection of bellowed hymns by Enslaved, Bathory, Manowar, Amon Amarth, Emperor, Heidevolk, Thyrfing, Unleashed, and more! Know your Roots!
PLAYLIST:
Enslaved – "The Sleeping Gods" from THE SLEEPING GODS
Enslaved – "Return to Yggdrasil" from ISA
Bathory – "Gods of Thunder of Wind and of Rain" from BLOOD ON ICE
Manowar – "Blood of my Enemies" from HAIL TO ENGLAND
Emperor – "A Fine Day To Die" from SCATTERED ASHES
Unleashed – "Before The Creation Of Time" from WHERE NO LIFE DWELLS
Amon Amarth – "With Oden On Our Side" from WITH ODEN ON OUR SIDE
Heidevolk – "Koning Radboud" from WALHALLA WACHT
Thyrfing – "Fordom" from DE ÖDESLÖSA
Mithotyn – "The Guardian" from GATHERED AROUND THE OAKEN TABLE
Tyr – "Hold the Heathen Hammer High" from BY THE LIGHT OF THE NORTHERN STAR
Ensiferum – "Victory Song" from VICTORY SONGS
Bloody Roots is Sound of the Beast author (and Bazillion Points publisher) Ian Christe's heavy metal history show on Sirius XM Liquid Metal channel 40. Since June 2004, each weekly show has examined another subgenre, band, movement, country, or theme. The show is available on-demand online from SiriusXM.com.