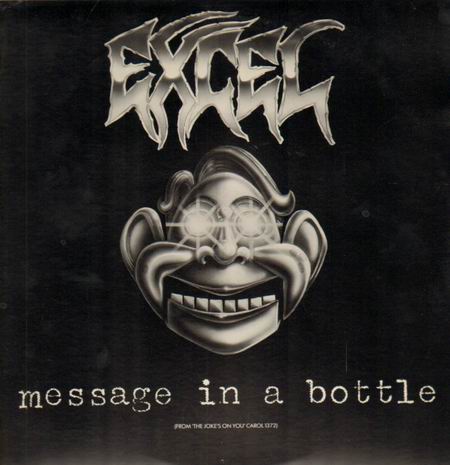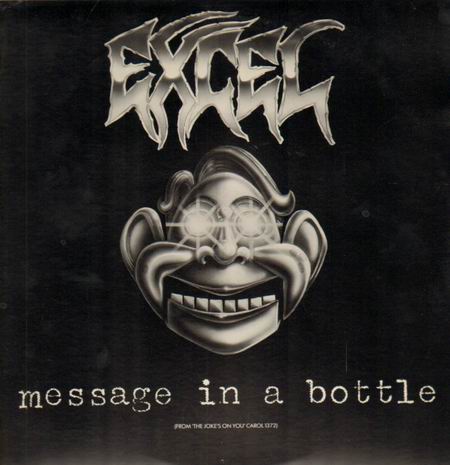 BLOODY ROOTS OF METAL BANDS PLAYING NON-METAL SONGS
Week of April 6, 2013
Sat. 4/6, 6PM ET
Sun. 4/7, 2PM ET
Tues. 4/9, 3PM ET
Thurs. 4/11, 9PM ET
In the minds of fans and outsiders alike, abrasive heavy metal is often seen as shut off from the rest of all music. Nothing could be further from the truth, as host Ian Christe ("Sound of the Beast"/Bazillion Points Books) proves this week with a stunning playlist of metal overlords including Exodus, Fear Factory, Ghost, Type O Negative, In Flames, Coroner, Wino, Judas Priest, Faith No More and many others admiring, adjusting, and tearing apart songs made popular by Elton John, the Police, Gary Numan, Townes van Zandt, R.E.M., Justin Timberlake, and of course the Beatles. Know your Roots!
PLAYLIST:
Celtic Frost – "Mexican Radio (Wall of Voodoo cover)" from INTO THE PANDEMONIUM
Exodus – "Low Rider (War cover)" from FABULOUS DISASTER
Flotsam and Jetsam – "Saturday Night's Alright (Elton John cover)" from NO PLACE FOR DISGRACE
Tankard – "Centerfold (J Geils cover)" from STONE COLD SOBER
Judas Priest – "Diamonds And Rust (Joan Baez cover)" from UNLEASHED IN THE EAST
Children of Bodom – "Rebel Yell (Billy Idol cover)" from SKELETONS IN THE CLOSET
Firewind – "Maniac (Michael Sembello cover)" from PREMONITIONS
Excel – "Message in a Bottle (Police cover)" from THE JOKE'S ON YOU
Xentrix – "Ghostbusters (Ray Parker, Jr. cover)" from GHOSTBUSTERS EP
Fear Factory – "Cars (Gary Numan cover)" from MACHINE MUSIC
Realm – "Eleanor Rigby (Beatles cover)" from ENDLESS WAR
Coroner – "I Want You (She's So Heavy)(Beatles cover)" from 1991 PROMO
Type O Negative – "The Magical Mystery Tour (Beatles cover)" from LIVE IN MILAN
Ghost – "Here Comes The Sun (Beatles cover)" from JAPANESE IMPORT
In Flames – "Land of Confusion (Genesis cover)" from TRIGGER
Graveworm – "Losing My Religion (R.E.M. cover)" from COVER IT UP
Faith No More – "Midnight Cowboy (soundtrack cover)" from ANGEL DUST
Wino and Scott Kelly/Neurosis – "If I Needed You (Townes Van Zandt cover)" from SONGS OF TOWNES VAN ZANDT
Dillinger Escape Plan – "Like I Love You (Justin Timberlake cover)" from PLAGARISM EP
Bloody Roots is Sound of the Beast author (and Bazillion Points publisher) Ian Christe's heavy metal history show on Sirius XM Liquid Metal channel 40. Since June 2004, each weekly show has examined another subgenre, band, movement, country, or theme. The show is available on-demand online from SiriusXM.com.