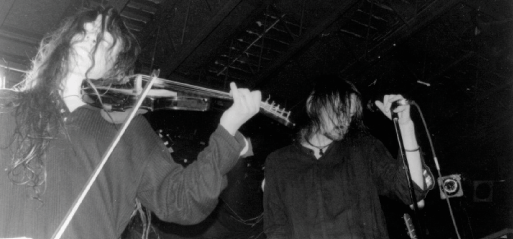 Sirius XM Bloody Roots: A Metal Lesson in Violins
Week of April 20, 2013
Sat 4/20, 6PM ET
Sun 4/21, 2PM ET
Tues 4/23, 3PM ET
Thurs 4/25, 9PM ET
Prepare for a lesson in metal violins you won't soon forget. From the early folk fare of Mama's Boys and hectic arpeggios of violin shredders Mark Wood and The Great Kat to the heavy doom of My Dying Bride and death metal of At the Gates, delicate yet dark violins are woven into the material of metal music. Join host Ian Christe for an overview of rosin and horsehair spanning three decades, with tracks by Therion, Turisas, Eluveitie, Phlebotomized, Epica, Celtic Frost, and more!
PLAYLIST:
Eluveitie – "Inis Mona" from SLANIA
Mark Wood – "Voodoo Violince" from VOODOO VIOLINCE
Mamas Boys – "Runaway Dreams" from PLUG IT IN
Celtic Frost – "Tristesses De La Lune" from INTO THE PANDEMONIUM
The Great Kat – "Zapateado" from WAGNER'S WAR
Therion – "The Flight of the Lord of Flies" from DEGGIAL
Cattle Decapitation – "Regret and The Grave" from THE HARVEST FLOOR
Phlebotomized – "Desecration of Alleged Christian History" from IMMENSE INTENSE SUSPENSE
At The Gates – "Through Gardens Of Grief" from THE RED IN THE SKY IS OURS
Turisas – "Battle Metal" from BATTLE METAL
Dark Lunacy – "Dolls" from DEVOID
My Dying Bride – Black Voyage" from THE ANGEL AND THE DARK RIVER
Epica – "Fools of Damnation" from THE DIVINE CONSPIRACY
Bloody Roots is Sound of the Beast author (and Bazillion Points publisher) Ian Christe's heavy metal history show on Sirius XM Liquid Metal channel 40. Since June 2004, each weekly show has examined another subgenre, band, movement, country, or theme. The show is available on-demand online from SiriusXM.com.