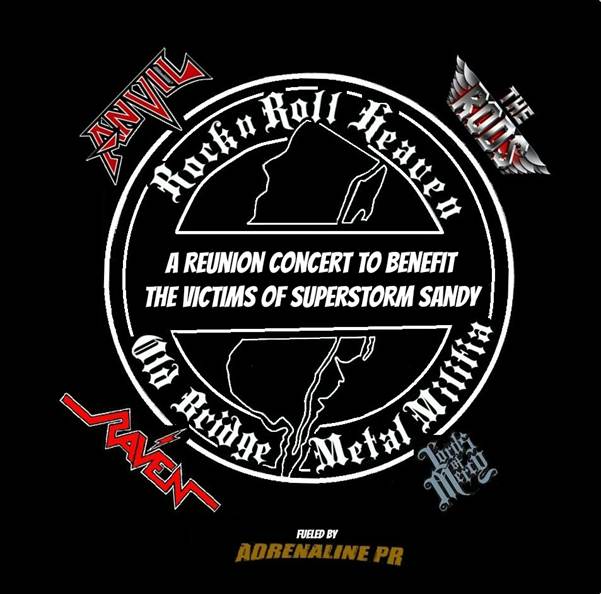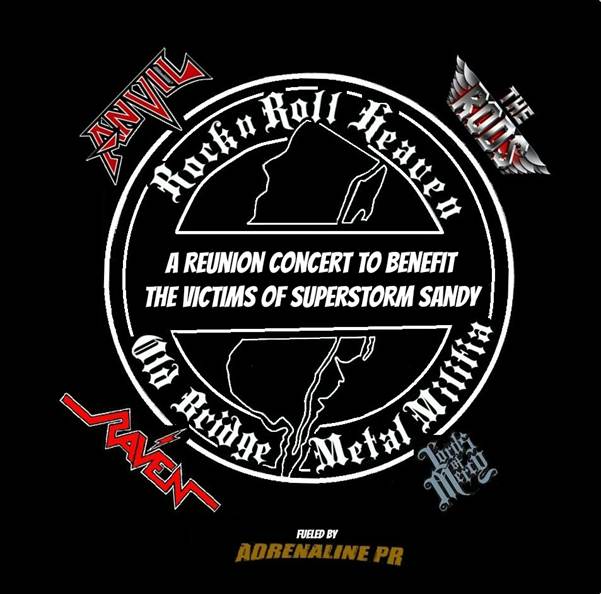 BLOODY ROOTS SALUTES THE OLD BRIDGE METAL MILITIA
Week of May 4, 2013
Sat May 4, 6PM ET
Sun May 5, 2PM ET
Tues May 7, 3PM ET
Thurs May 9, 9PM ET
One of the most notorious and fanatical old-school metal scenes in the U.S. is the Old Bridge, NJ, headbanger tribe led by Megaforce Records founders Jon and Marsha Zazula. Spurred into action by the devastation brought on their region by Hurricane Sandy in 2012, the Zazulas have organized a reunion benefit in May 2013 featuring an all-star array of pre-thrash molten metal bands including Anvil, Twisted Sister, the Rods, and Raven. Bloody Roots honors this return of the craziest East Coast metalheads from the crucial salad days of independent metal, with tracks by all of the above plus bands discovered and championed by the Old Bridge massive, including Metallica, Anthrax, TT Quick, Hades, and more. Know your Roots!
[for ticket and benefit donation info, CHECK HERE]
PLAYLIST:
Blessed Death – "Knights of Old Bridge" from KILL OR BE KILLED
The Rods – "Hurricane" from IN THE RAW
Raven – "Break The Chain" from BREAK THE CHAIN EP
TT Quick – "Go for the throat" from TT QUICK
Anvil – "Winged Assassins" from FORGED IN FIRE
Twisted Sister – "Destroyer" from UNDER THE BLADE
Metallica – "Phantom Lord" from NO LIFE TIL LEATHER
Tortured Dog – Witch Hunter" from BORN TO METALIZE
Hades – "The Leaders" from RESISTING SUCCESS
Overkill – "Death Rider" from METAL MASSACRE 5
Anthrax – "Howling Furies" from SOLDIERS OF METAL
Twisted Sister – "Under The Blade" from UNDER THE BLADE
Bloody Roots is Sound of the Beast author (and Bazillion Points publisher) Ian Christe's heavy metal history show on Sirius XM Liquid Metal channel 40. Since June 2004, each weekly show has examined another subgenre, band, movement, country, or theme. The show is available on-demand online from SiriusXM.com.