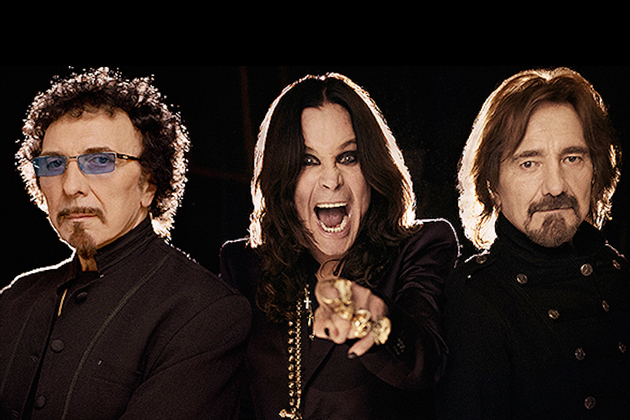 BLOODY ROOTS OF SEXAGENARIAN METAL
Week of June 8, 2013
Sat 6/8, 6PM ET
Sun 6/9, 2PM ET
Tues 6/11, 3PM ET
Thurs 6/13, 9PM ET
Sixty is the new 666! As heavy metal crunches into its fifth decade, the classic earthshaking early music remains timeless, and continues to perpetually enchant and transfix new generations. At the same time, the bodies of metal masters like Black Sabbath, Judas Priest, and Motorhead are accumulating mortal years. As Black Sabbath releases its first studio album with Ozzy Osbourne since 1978, this week's history lesson checks out recent recordings by metal kings still active past age sixty, including Sabbath, Priest, Motorhead, Blue Cheer, Saxon, actor Christopher Lee, Root, and more!
PLAYLIST:
BLACK SABBATH – "End of the Beginning" from 13
SAXON – "Stand Up and Fight" from SACRIFICE
JUDAS PRIEST – "Night Crawler" from EPITAPH
BLUE CHEER – "Maladjusted Child" from WHAT DOESN'T KILL YOU
MOTORHEAD – "Bomber" from THE WORLD IS OURS VOL 2
HEAVEN AND HELL – "Bible Black" from WACKEN 2009
BLACK SABBATH – "Live Forever" from 13
ROOT – "Darksome Prophet" from HERITAGE OF SATAN
CHRISTOPHER LEE – "The Bloody Verdict of Verden" from CHARLEMAGNE: BY THE SWORD AND THE CROSS
PENTAGRAM – "Nothing Left" from LAST RITES
Bloody Roots is Sound of the Beast author (and Bazillion Points publisher) Ian Christe's heavy metal history show on Sirius XM Liquid Metal channel 40. Since June 2004, each weekly show has examined another subgenre, band, movement, country, or theme in metal, punk, and heavy rock. The show is available on-demand online from SiriusXM.com.