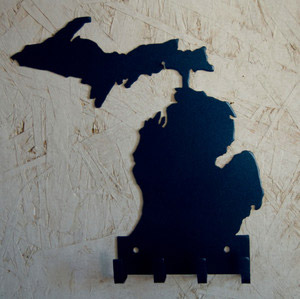 BLOODY ROOTS OF MOTOR CITY AND MICHIGAN METAL
Week of June 29, 2013
Sat, June 29, 6PM ET
Sun, June 30, 2PM ET
Tues, July 1, 3PM ET
Thurs, July 3, 9PM ET
For this week's metal history lesson, Ian Christe ("Sound of the Beast"/Bazillion Points) traces decades of Detroit and Michigan innovation, including the early punk and hard rock of the Stooges and Death; the hardcore assault of Negaative Approach and the Meatmen; the grindcore godfathers Repulsion; and modern day motor-vators Battlecross and the Black Dahlia Murder. Raise your leather gloves for the mighty Mitten State, and know your Roots!
PLAYLIST:
Summon – And The Blood Runs Black" from AND THE BLOOD RUNS BLACK
Battlecross – Man of Stone" from PURSUIT OF HONOR
Hellmouth – "Spitting Blood and Teeth" from GRAVESTONE SKYLINES
Acid Witch – Swamp Spells" from WITCHTANIC HALLUCINATIONS
Medieval – "All Knobs to the Right" from ALL KNOBS TO THE RIGHT
Repulsion- Bodily Dismemberment" from HORRIFIED
The Stooges – "Search And Destroy" from RAW POWER
Negative Approach – "Nothing" from TIED DOWN
The Fix – "No Idols" from TOUCH AND GO SINGLE
The Meatmen – Camel Jockeys Suck" from LIVE
The Meatmen – "Evil (In League With Satan)" from WAR OF THE SUPERBIKES II
Laughing Hyenas – "Everything I Want" from LIFE OF CRIME
Jim Jones and the Kool-Ade Kids – "Force of Habit" from TRUST ME
Thought Industry – Chalice Vermillion from SONGS FOR INSECTS
Death – "Politicians in My Eyes" from FOR ALL THE WORLD TO SEE
The Black Dahlia Murder – "Goat Of Departure" from EVERBLACK
Bloody Roots is Sound of the Beast author (and Bazillion Points publisher) Ian Christe's heavy metal history show on Sirius XM Liquid Metal channel 40. Since June 2004, each weekly show has examined another subgenre, band, movement, country, or theme in metal, punk, and heavy rock. The show is available on-demand online from SiriusXM.com.