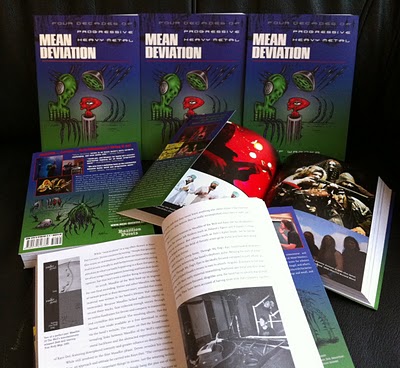 Sirius XM Bloody Roots of Progressive Metal: The 1990s
w/guest Jeff Wagner, author of Mean Deviation
Sat 7/20, 6PM ET
Sun 7/21, 2PM ET
Tues 7/23, 3PM ET
Thurs 7/25, 6PM ET
By popular demand, we are revisiting the second session of this three-part master class in progressive heavy metal. Host Ian Christe ("Sound of the Beast") welcomes guest Jeff Wagner, author of Mean Deviation: Four Decades of Progressive Heavy Metal. Scanning the 1990s for signs of intelligent metal, Bloody Roots hits the jackpot with Dream Theater, Coroner, Amorphis, Arcturus, Cynic, Opeth, and more!
PLAYLIST:
CORONER – "Semtex Revolution" from MENTAL VORTEX
PSYCHOTIC WALTZ – "Out of Mind" from INTO THE EVERFLOW
CYNIC – "The Eagle Nature" from FOCUS
OBLIVEON – "Estranging Abduction" from NEMESIS
DREAM THEATER – "6:00" from AWAKE
PAIN OF SALVATION – "New Year's Eve" from ONE HOUR BY THE CONCRETE LAKE
AMORPHIS – "Song of the Troubled One" from ELEGY
ARCTURUS – "Alone" from LA MASQUERADE INFERNALE
SOLEFALD – "Jernlov" from THE LINEAR SCAFFOLD
OPETH – "Karma" from MY ARMS, YOUR HEARSE
Bloody Roots is Sound of the Beast author (and Bazillion Points publisher) Ian Christe's heavy metal history show on Sirius XM Liquid Metal channel 40. Since June 2004, each weekly show has examined another subgenre, band, movement, country, or theme in metal, punk, and heavy rock. The show is available on-demand online from SiriusXM.com.