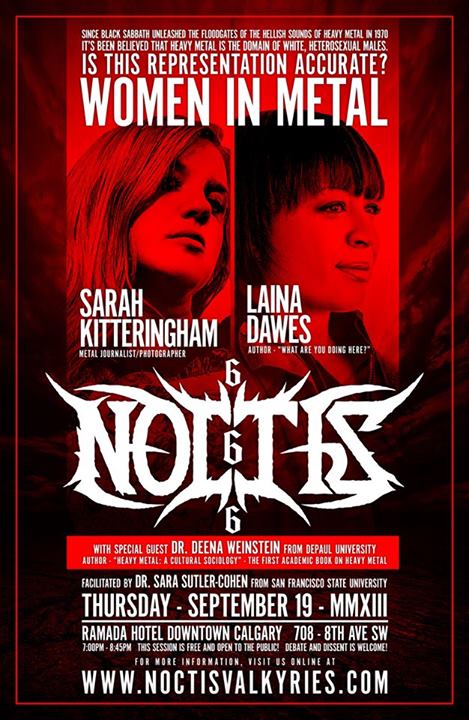 Since Black Sabbath unleashed the floodgates of the hellish sounds of heavy metal in 1970 it's been believed that heavy metal is the domain of white, heterosexual males. Is this representation accurate?
Laina Dawes, author of What Are You Doing Here?: A Black Woman's Life and Liberation in Heavy Metal, answers to stereotypes during a free "Women in Metal" seminar at 7PM, Thursday, September 19, at the Noctis Valkyries Metal Festival and Conference in Calgary, Canada. She will be joined by metal photographer/journalist Sarah Kitteringham and special guest Dr. Deena Weinstein (author of Heavy Metal: A Cultural Sociology). The event will be facilitated by Dr. Sara Sutler-Cohen of San Francisco State University.
The ambitious three-day Noctis festival will also feature performances by top-tier metal bands including Carcass, Candlemass, Girlschool, Pagan Altar, Blasphemy, and Possessed.
For more information: http://www.noctisvalkyries.com