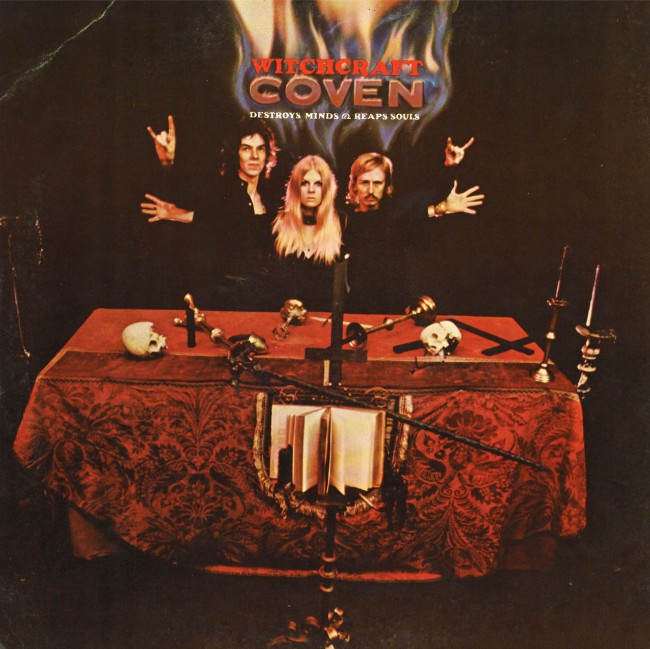 BLOODY ROOTS OF OCCULT ROCK
Week of September 21, 2013
Sat 9/21, 6PM ET
Sun 9/22, 2PM ET
Tues 9/23, 3PM ET
Thurs 9/25, 9PM ET
Dialing down the brutality and turning up the eerie spirit, this week's heavy metal lesson by Ian Christe ("Sound of the Beast"/Bazillion Points) summons the bewitching often female-fronted occult rock bands including The Devil's Blood, Blood Ceremony, Coven, Purson, Ghost, Jess and the Ancient Ones, and the awe-inspiring new discovery Mansion. Join our circle, and know your Roots!
PLAYLIST:
Purson – "Spiderwood Farm" from THE CIRCLE AND THE BLUE DOOR
Coven – "Blood on the Snow" from BLOOD ON THE SNOW
Roky Erickson – "Bloody Hammer" from THE EVIL ONE
Witchcraft – "Leva" from THE ALCHEMIST
Witch Hazel – "Land Of Phantoms" from FORSAKEN REMEDIES
Mansion – "Slumber Sermon" from WE SHALL LIVE
The Devil's Blood – "White Storm Of Teeth" from III: TABULA RASA
Blood Ceremony – "Witchwood" from THE ELDRITCH DARK
Jex Thoth – When The Raven Calls" from JEX THOTH
Jess and the Ancient Ones – "Into Starlit Chambers" from DEADMASK SPLIT
Ghost – "Death Knell" from OPUS EPONYMOUS
Bloody Roots is Sound of the Beast author (and Bazillion Points publisher) Ian Christe's heavy metal history show on Sirius XM Liquid Metal channel 40. Since June 2004, each weekly show has examined another subgenre, band, movement, country, or theme in metal, punk, and heavy rock. The show is available on-demand online from SiriusXM.com.