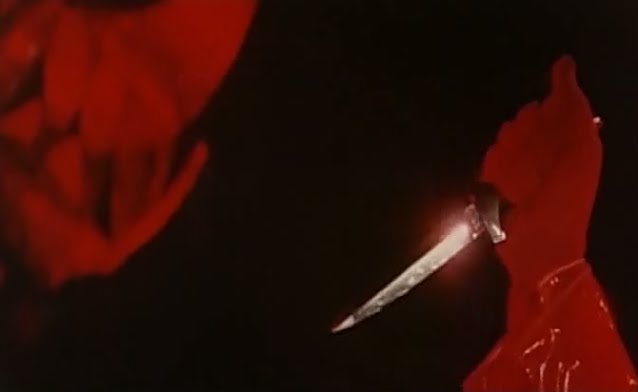 BLOODY ROOTS OF SLASHERS IN METAL
Week of October 19, 2013
Sat 10/19, 6PM
Sun 10/20, 2PM
Tues 10/22, 3PM
Thurs 10/24, 9PM
Look out behind you! During this howling season of the witch, Bloody Roots highlights the shining blades and cruel dispositions of knife-wielding slashers throughout metal genres. Host Ian Christe ("Sound of the Beast"/Bazillion Points Books) hunts down killer tracks by Slayer, Cannibal Corpse, Six Feet Under, Iron Maiden, Goatwhore, Motorhead, Mortician, Dismember, Death Breath, and more! Scream for Roots!
PLAYLIST:
Six Feet Under – "Alive to Kill You" from UNBORN
Twisted Sister – "Under The Blade" from Live at Reading Festival 1982
Iron Maiden – "Prowler" from IRON MAIDEN
Judas Priest – "The Ripper" from UNLEASHED IN THE EAST
The Accüsed – "She's a Killer" from THE RETURN OF MARTHA SPLATTERHEAD
Exciter – "Feel the Knife" from FEEL THE KNIFE
Slayer – "Kill Again" from HELL AWAITS
Deranged – "Razor Divine" from HIGH ON BLOOD
Dismember – "Bleed For Me" from LIKE AN EVER FLOWING STREAM
Cannibal Corpse – "Death Walking Terror" from KILL
Pro-Pain – "Switchblade Knife" from THE TRUTH HURTS
Carcass – "Slash Dementia" from SYMPHONIES OF SICKNESS
Hypocrisy – "Let The Knife Do The Talking" from VIRUS
Goatwhore – "Shadow of a Rising Knife" from CARVING OUT THE EYES OF GOD
Doomriders – "Knife Wound" from THE DARKNESS COMES ALIVE
Mortician – "Madman Marz" from REANIMATED
Motörhead – "Knife" from AFTERSHOCK
Death Breath – "Chopping Spree" from Stinking Up The Night
Bloody Roots is Sound of the Beast author (and Bazillion Points publisher) Ian Christe's heavy metal history show on Sirius XM Liquid Metal channel 40. Since June 2004, each weekly show has examined another subgenre, band, movement, country, or theme in metal, punk, and heavy rock. The show is available on-demand online from SiriusXM.com.