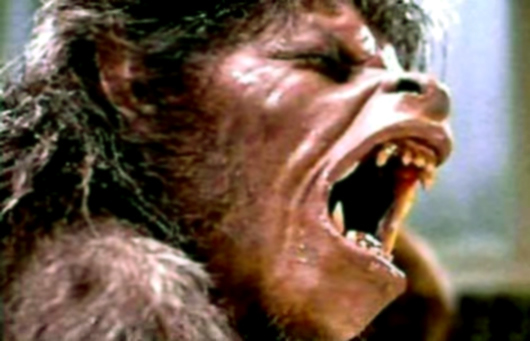 Bloody Roots of Werewolves in Metal
Week of October 26, 2013
Sat 10/26, 6PM ET
Sun 10/27, 2PM ET
Tues 10/29, 3PM ET
Thurs 10/31, 9PM ET
The season of horror continues as Bloody Roots brings you a survey of werewolves in heavy metal. Host Ian Christe ("Sound of the Beast"/Bazillion Points Books) unchains a vicious zoo of half-human predators as imagined by Macabre, Death Breath, Moonspell, Dillinger Escape Plan, Metallica, Usurper, Six Feet Under and more! Howl for your Roots!
PLAYLIST:
DEATH BREATH – "Lycanthropy (G.B.H.)" from Let It Stink EP
SIX FEET UNDER – "Lycanthropy" – Haunted
MACABRE – "Werewolf Of Bedburg" from Murder Metal
DEHYDRATED – "Werewolf" from Zone Beneath the Skin
SAMHAIN – "The Howl" from Initium
BABYLON WHORES – "Radio Werewolf" from King Fear
DARK MOOR – The Bane of Daninsky, The Werewolf" from Dark Moor
LICH KING – The Werewolf" from Necromantic Maelstrom
USURPER – "Return Of The Werewolf" from Cryptobeast
DENOMIUM – "Lycanthropy" from Nothing Is Truth Everything Is Allowed
MOONSPELL – "Wolfshade" from Wolfheart
DILLINGER ESCAPE PLAN – "Sunshine The Werewolf (live)" Setting Fire To Sleeping Giants EP
ULCERATE – "Becoming the Lycanthrope" from Of Fracture and Failure
TORRID FLESH – "Lycanthrope" from Chain of Command
METALLICA – "Of Wolf and Man" from S&M
And sign up for notification of news about HEAVY METAL MOVIES, the upcoming juggernaut by Mike "McBeardo" McPadden HERE: http://www.heavymetalmovies.com
Bloody Roots is Sound of the Beast author (and Bazillion Points publisher) Ian Christe's heavy metal history show on Sirius XM Liquid Metal channel 40. Since June 2004, each weekly show has examined another subgenre, band, movement, country, or theme in metal, punk, and heavy rock. The show is available on-demand online from SiriusXM.com.