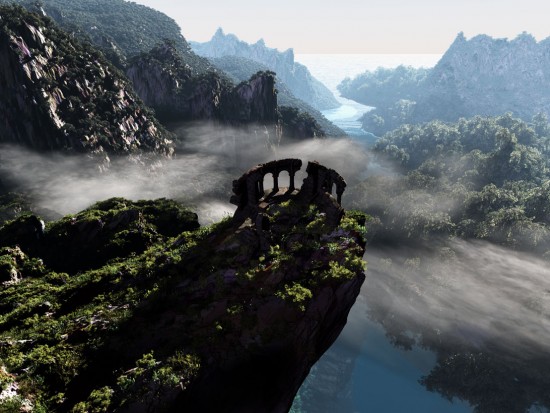 Sirius XM Bloody Roots 2013 Instrumental Metal Holiday Festival
Week of December 21, 2013
Sat 12/21, 6PM ET
Sun 12/22, 2PM ET
Tues 12/24, 3PM ET
Thurs 12/26, 9PM ET
Following in Bloody Roots tradition, this annual holiday show recaps the year's most epic metal instrumentals. Light the fires, warm the grog, and escape into the multilayered mastery of music by the Devil's Blood, Ghost, Metallica, the Ocean, Scale the Summit, Holy Grail, Watain, Pelican, and more. Know your Roots.
PLAYLIST:
CARCASS – "1985" from SURGICAL STEEL
HOLY GRAIL – "Archeus" from RIDE THE VOID
SCALE THE SUMMIT – "Odyssey" from THE MIGRATION
METALLICA – "Orion" from THROUGH THE NEVER
GHOST – "Monstrance Clock" from PREVIEW
THE DEVIL'S BLOOD – "Tabula Rasa" from III: TABULA RASA
PELICAN – "Immutable Dusk" from FOREVER BECOMING
WATAIN – "Night Vision" from THE WILD HUNT
THE OCEAN – "Benthic: The Origin of Our Wishes" from PELAGIAL INSTRUMENTAL
PURSON – "Wake Up Sleepy Head" from THE CIRCLE AND THE BLUE DOOR
TEMPEL – "Mountain" – ON THE STEPS OF THE TEMPLE
Bloody Roots is Sound of the Beast author (and Bazillion Points publisher) Ian Christe's heavy metal history show on Sirius XM Liquid Metal channel 40. Since June 2004, each weekly show has examined another subgenre, band, movement, country, or theme in metal, punk, and heavy rock. The show is available on-demand online from SiriusXM.com.