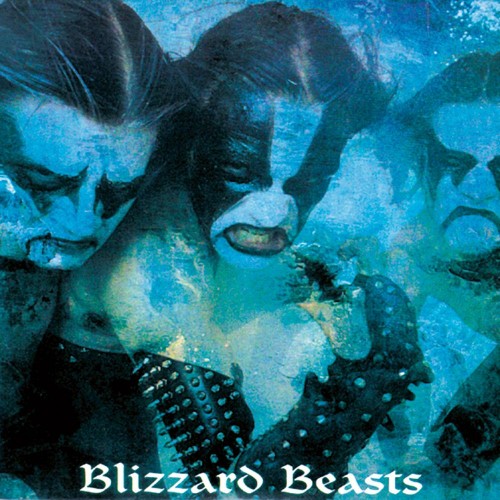 BLOODY ROOTS OF ICY FROZEN WINTER METAL
Week of Jan. 11, 2014
Sat 1/11, 6pm ET
Sun 1/2, 2pm ET
Tues 1/4, 3pm ET
Thurs 1/6, 9pm ET
In this week's metal history lesson, host Ian Christe ("Sound of the Beast") battles sub-zero temperatures and extreme ice and freezing winds with a storm of cold winter metal tracks by Mayhem, Voivod, Samael, Dissection, Witchcraft, Shining, and many more. Thaw your frostbitten fists, and know your roots!
PLAYLIST:
IMMORTAL – "Blizzard Beasts" from BLIZZARD BEASTS
VOIVOD – "Warriors Of Ice" from WAR AND PAIN
DR. KNOW – "Mr. Freeze" from PLUG IN JESUS
DARKTHRONE – "Too Old, Too Cold" from THE CULT IS ALIVE
MAYHEM – "Freezing Moon" from LIFE ETERNAL
JUDAS PRIEST – "Winter" from ROCKA ROLLA
TRANSGRESSION – "Cold World" from COLD WORLD
MY DYING BRIDE – "A Cruel Taste of Winter" from THE DREADFUL HOURS
FURBOWL – "Cold World" from THE AUTUMN YEARS
WITCHCRAFT – "Lady Winter" from WITCHCRAFT
SHINING – "The Eerie Cold" from IV: THE EERIE COLD
JUDAS PRIEST – "Winter" from ROCKA ROLLA
SAMAEL – "Winter Solstice" from EXODUS
WARLORD – "Winter Tears" from DELIVER US
AUTOPSY – "In The Grip Of Winter" from MENTAL FUNERAL
DISSECTION – "In The Cold Winds Of Nowhere" from THE SOMBERLAIN
Bloody Roots is Sound of the Beast author (and Bazillion Points publisher) Ian Christe's heavy metal history show on Sirius XM Liquid Metal channel 40. Since June 2004, each weekly show has examined another subgenre, band, movement, country, or theme in metal, punk, and heavy rock. The show is available on-demand online from SiriusXM.com.