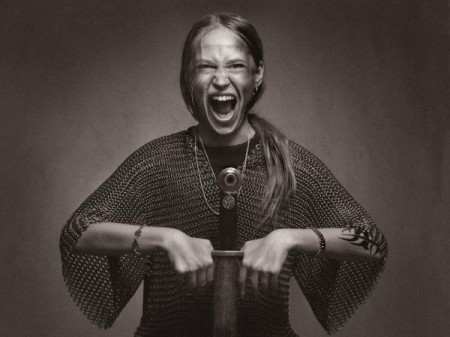 BLOODY ROOTS OF RUSSIAN METAL
Week of February 8, 2014
Sat 2/8, 6PM ET
Sun 2/9, 2PM ET
Tues 2/11, 3PM ET
Thurs 2/13, 9PM ET
Week of February 8, 2014
From the early hard rock of Communist-era CCCP bands to the latest Moscow killing machines, host Ian Christe brings you a selection of gold medal metal from the vast frozen tundra of Russia. Folk metal by Leshak and Arkona, brutal death from Katalepsy, icy black metal by Chaosfrost, and much more… snow your Roots, comrade!
PLAYLIST:
LESHAK – "Marjushka" from CHERTOVOROT
ROSSOMAHAAR – "Ragnaroek 2014" from MOSCOW EP
KATALEPSY – "Knifed Humility" from AUTOPSYCHOSIS
EVERLOST – "The Air Melted" from THE AIR MELTED
ARKONA – "Liki Bessmertnykh Bogov" from GOI RODE GOI
ARIA – "Viking" from ARMAGEDDON
KRUIZ – "Forever Rock" from FOREVER ROCK
KORROZIA METALLA – "Russian Vodka" from RUSSIAN VODKA
RABIES CASTE – "Haemophilia" from LET THE SOUL OUT AND CUT THE VEIN
WINE FROM TEARS – "Funeral Time" from WINE FROM TEARS
CHAOSFROST – "Call of Dark Energy" from PROMO
STVORE – "Osob-The Species" from OSOB
Bloody Roots is Sound of the Beast author (and Bazillion Points publisher) Ian Christe's heavy metal history show on Sirius XM Liquid Metal channel 40. Since June 2004, each weekly show has examined another subgenre, band, movement, country, or theme in metal, punk, and heavy rock. The show is available on-demand online from SiriusXM.com.