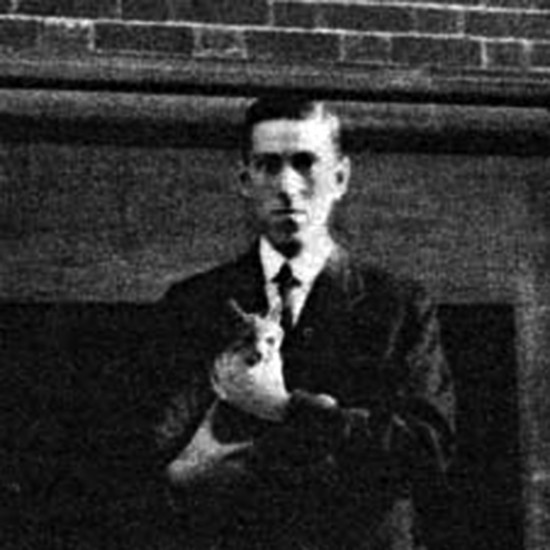 BLOODY ROOTS OF HORROR WRITER H.P. LOVECRAFT AND METAL
Week of March 1, 2014
Sat 3/1, 6PM ET
Sun 3/2, 2PM ET
Tues 3/4, 3PM ET
Thurs 3/6, 9PM ET
Poking a hole with his long black pen into the terrifying unreality of the cosmos, horror writer H.P. Lovecraft was the most significant metal mastermind of 100 years ago. Today, Bloody Roots explores metal songs drawn from Lovecraft's tales of Cthulu, Dr. Herbert West, the Dagon fish cult, and Dunwich horrors, with essential chilling tracks by Black Sabbath, Metallica, Celtic Frost, Morbid Angel, Electric Wizard, the Black Dahlia Murder, and more!
For a celebration of movies based on H.P. Lovecraft stories, including DAGON, RE-ANIMATOR, FROM BEYOND, and EVIL DEAD, check out HEAVY METAL MOVIES, by Mike McPadden by clicking HERE.
PLAYLIST:
MORBID ANGEL – "The Ancient Ones" from BLESSED ARE THE SICK
CELTIC FROST – "Morbid Tales" from MORBID TALES
BLACK SABBATH – "Behind the Wall of Sleep (Dry Vocal)" from BLACK SABBATH EXPANDED
METALLICA – "The Thing That Should Not Be" from LIVE SEATTLE 1989
SACRIFICE – "Re-Animation" from FORWARD TO TERMINATION
DREAM DEATH – "The Elder Race" from JOURNEY INTO MYSTERY
NECRONOMICON – "Through the Door of Time" from THE SACRED MEDICINES
DAGON – "Ocean Metal" from TERRAPHOBIC
THERGOTHON – "The Unknown Kadath in the Cold" from STREAM FROM THE HEAVENS
THE BLACK DAHLIA MURDER – "Thy Horror Cosmic" from UNHALLOWED
ELECTRIC WIZARD – "Dunwich" from WITCHCULT TODAY

Bloody Roots is Sound of the Beast author (and Bazillion Points publisher) Ian Christe's heavy metal history show on Sirius XM Liquid Metal channel 40. Since June 2004, each weekly show has examined another subgenre, band, movement, country, or theme in metal, punk, and heavy rock. The show is available on-demand online from SiriusXM.com.