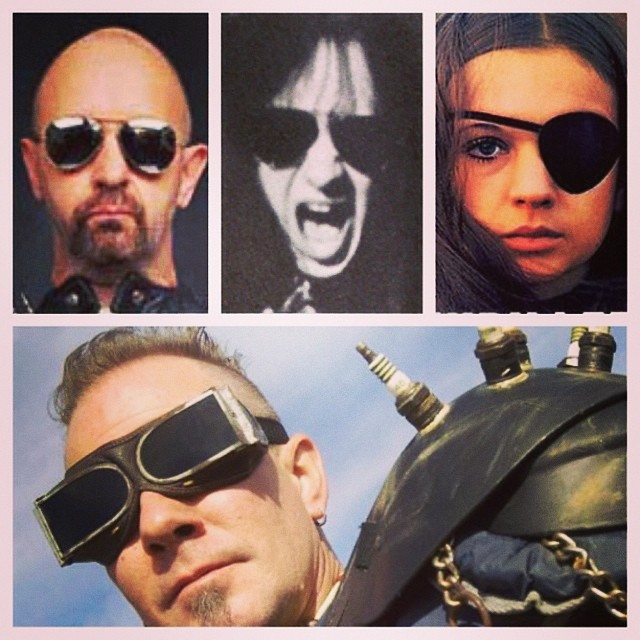 Leading North American indie Bazillion Points, publisher of authoritative music and film books including:
• Experiencing Nirvana: Grunge in Europe, 1989, by Bruce Pavitt
• Swedish Death Metal, by Daniel Ekeroth
• Touch and Go: The Complete Hardcore Punk Zine '79-83, by Tesco Vee and Dave Stimson
• Murder in the Front Row: Shots From the Bay Area Thrash Metal Epicenter, by Brian Lew and Harald Oimoen
• Mellodrama: The Mellotron Movie, by Dianna Dilworth
• Heavy Metal Movies, by Mike "McBeardo" McPadden
• Pentagrams and Pocket Knives: A Complete History of School Desk Art
announces its decision to miniaturize print production effective in 2015, in order to concentrate on converting back catalog and producing new titles exclusively optimized for the Google Glass format.
"We are thrilled to be at the forefront of presenting books as a text scroll in the connected eyewear platform as part of the larger shopping and social media info-belch," says product manager Bamse Behr.
"For years, Bazillion Points readers have suffered under the weight of our ultra-heavy, 750-page tomes. We are seeing more and more wrist, upper arm, and lap injuries. Our large detailed photo reproductions have also proven overwhelming, and will be more manageable in highly-compressed jpeg digital format."
"Digital just means better when it comes to music, special effects, food, and books. Nothing has ever been written or photographed that wasn't more effectively absorbed in Twitter format, for example. We fully expect mainstream publishing to follow us into this sector, as they have followed us elsewhere."
To assist the transition, Bazillion Points is developing a line of Google Glass function-active eyewear based on classic mirrored cop shades worn by Rob Halford of Judas Priest, Quorthon of Bathory, and various villains in Mad Max movies. A single-eye patch version will honor Swedish actress Christina Lindberg.
Remaining quantities of all Bazillion Points print titles are available while supplies last at bookstores everywhere worldwide, or directly with burdensome free badges, bags, patches, limited dustjackets and other soon to be discontinued bonus items from:
http://www.bazillionpoints.com