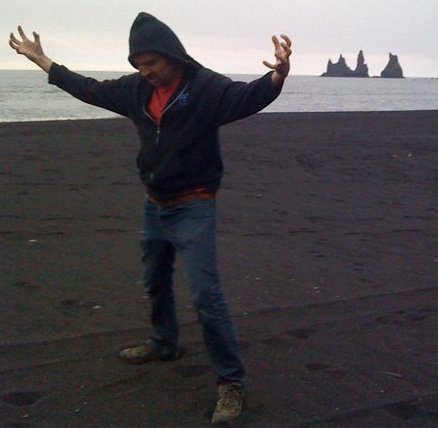 BLOODY ROOTS OF ICELANDIC METAL
Week of June 7, 2014
Sat 6/7, 6PM ET
Sun 6/8, 2PM ET
Tues 6/10, 3PM ET
Thurs 6/12, 9PM ET
Midway across the North Atlantic, where North America and Europe meet, is the volcanic viking island of Iceland, possibly the most metallic nation on Earth at this moment. Host Ian Christe ("Sound of the Beast"/Bazillion Points) surveys a recent eruption of intense Icelandic death, black, atmospheric, and folk metal bands including Solstafir, Wormlust, Kontinuum, Malignant Mist, Bjork/Carcass, Ham, Svartidaudi, and others. Know your Roots!

For a look at the roots of Scandinavian darkness, tracing the origins of underground metal in Norway, Sweden, and Finland, check out METALION: The Slayer Mag Diaries, by Jon Kristiansen, "the greatest heavy metal story ever told."
PLAYLIST:
MALIGNANT MIST – "Drowning In Hollow Saints" from CELESTIAL DOOM
SOLSTAFIR – "Fjara" from SVARTIR SANDAR
SVARTIDAUDI – "Venus Illegitima" from THE SYNTHESIS OF WHORE AND BEAST
ANGIST – "Circle of Suffering" from CIRCLE OF SUFFERING
CARCASS AND BJORK – "ISOBEL" from REMIXES
HAM – "Partybaer" from SODOMA REYKJAVIK
SKALMOLD – "Midgardssormur" from BORN LOKA
SEVERED CROTCH – "Human Recipes" from THE NATURE OF ENTROPY
WORMLUST – "Djoflasyra" from THE FERAL WISDOM
KONTINUUM – "Steinrunninn Skógur" from EARTH BLOOD MAGIC
Bloody Roots is Sound of the Beast author (and Bazillion Points publisher) Ian Christe's heavy metal history show on Sirius XM Liquid Metal channel 40. Since June 2004, each weekly show has examined another subgenre, band, movement, country, or theme in metal, punk, and heavy rock. The show is available on-demand online from SiriusXM.com.