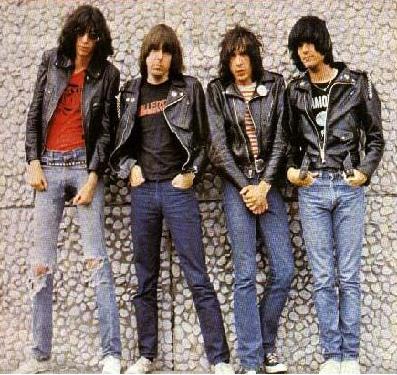 THE ROOTS FULL-METAL SALUTE TO THE RAMONES on SIRIUS XM
Week of September 23, 2017
Sat 9/23, 6PM ET
Sun 9/24, 1PM ET
Mon 9/25, 9AM ET
Tues 9/26, 4PM ET
Thurs 9/27, 9PM ET
This week's metal history lesson examines the legacy and influence of great American punk rock band the Ramones on metal bands including Motörhead, Sodom, Melvins, Overkill, Static-X, Deceased, Children of Bodom, Metallica Wolf, and many more. In honor of the fallen original members Joey, Johnny, Dee Dee, and Tommy Ramone… know your Roots!
For more info on the roots of hardcore punk, check out the massive books TOUCH AND GO, WE GOT POWER, and NYHC. Thank you!
PLAYLIST:
MOTÖRHEAD – "R.A.M.O.N.E.S." from 1916
METALLICA – "53rd & 3rd" from WE'RE A HAPPY FAMILY
AGATHOCLES – "Animal Boy" from KONTATTO SPLIT
MELVINS – "Today Your Love, Tomorrow The World" from BRAIN CENTER AT WHIPPLES
OVERKILL – "I'm Against It" from COVERKILL
DECEASED – "Im Not Jesus" from ROTTEN TO THE CORE
CHILDREN OF BODOM – "Somebody Put Something In My Drink" from SOMEBODY PUT SOMETHING IN MY DRINK
RATOS DE PORAO – "Commando" from ANARKOPHOBIA
SIX FEET UNDER – "Psychotherapy" from GRAVEYARD CLASSICS III
SODOM – "Blitzkrieg Bop" from LIVE 1994
WOLF – "I'm Not Afraid of Life" from EVIL STAR
ANTISEEN – "I Dont Care" from NOISE FOR THE SAKE OF NOISE
STATIC-X – "Gimme Gimme Shock Treatment" from BENEATH BETWEEN BEYOND
ANTHRAX – "We're A Happy Family" from WE'VE COME FOR YOU ALL
BACKYARD BABIES – "Pet Sematary" from THE SONG RAMONES THE SAME
THE RAMONES – "Teenage Lobotomy" from LIVE
SODOM – "Surfin Bird" from M-16
Bloody Roots is Sound of the Beast author (and Bazillion Points publisher) Ian Christe's heavy metal history show on Sirius XM Liquid Metal channel 40. Since June 2004, each weekly show has examined another subgenre, band, movement, country, or theme in metal, punk, and heavy rock. The show is available on-demand online from SiriusXM.com.