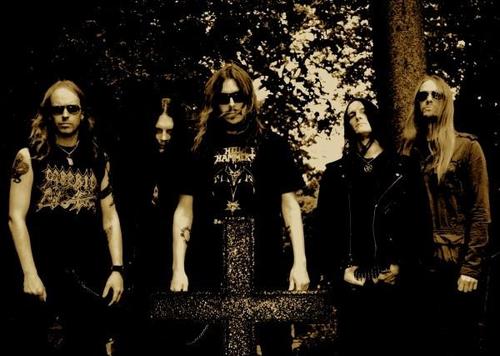 BLOODY ROOTS OF METAL SUPERGROUPS
Week of August 16, 2014
Sat 9/16, 6PM ET
Sun 9/17, 2PM ET
Tues 9/19, 3PM ET
Thurs 9/21, 9PM ET
When metal luminaries unite, do they create white-hot new stars, or are the results less than the sum of their parts? Check out today's stellar playlist of metal "supergroups" featuring members of Cannibal Corpse, Fear Factory, Faith No More, Exciter, Mr. Big, Sepultura, Pantera, C.O.C., Eyehategod, Death, Kreator, Slayer, Opeth, Katatonia, Darkthrone, Satyricon, Krieg, Melvins, Obsessed, Neurosis, and many more… know your Roots!
PLAYLIST:
Blotted Science – "Synaptic Plasticity" from The Machinations of Dementia
Brujeria – "Hechando Chingasos" from Raza Odiada
Thrasher – "Burning At The Speed Of Light" from Burning at the Speed of Light
Nailbomb – "Guerillas" from Point Blank
Down – "Bury Me in Smoke" from NOLA
Voodoocult – Jesus Killing Machine
Bloodbath – "Blasting The Virginborn" from Unblessing The Purity EP
Twilight – Lungs" from III: Beneath Trident's Tomb
Killer Be Killed – I.E.D." from Killer Be Killed
Eibon – "Mirror Soul Jesus" from Moonfog 2000
Tomahawk – Oddfellows" from Oddfellows
Shrinebuilder – "The Architect" from Shrinebuilder
Bloody Roots is Sound of the Beast author (and Bazillion Points publisher) Ian Christe's heavy metal history show on Sirius XM Liquid Metal channel 40. Since June 2004, each weekly show has examined another subgenre, band, movement, country, or theme in metal, punk, and heavy rock. The show is available on-demand online from SiriusXM.com.