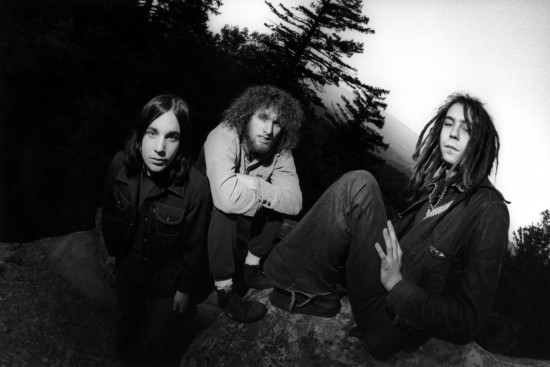 BLOODY ROOTS OF SLEEP
Week of September 6, 2014
Sat 9/6, 6PM ET
Sun 9/7, 2PM ET
Mon 9/8, 9AM ET
Tues 9/9, 4PM ET
Thurs 9/11, 9PM ET
Leaving a slow, sticky slime trail since crawling out of a Northern California cave in the early 1990s, stoner doom legends Sleep have recently regrouped after a ten-year absence. Host Ian Christe (Bazillion Points Books) traces the ultra-heavy journey from pre-Sleep band Asbestosdeath, to Earache Records upstarts, to major label pariahs, to offshoot bands Om and High on Fire. Slow your Rrrrrooots!
PLAYLIST:
SLEEP – "Aquarian" from HOLY MOUNTAIN
BLACK SABBATH – "Behind the Wall of Sleep" from BLACK SABBATH
ASBESTOS DEATH – "Unclean" from UNCLEAN
SLEEP – "Sonic Titan" from DOPESMOKER
OM – "State of Non-Return" from ADVAITIC SONGS
HIGH ON FIRE – "Fertile Green" from DE VERMIS MYSTERIIS
SLEEP – "The Clarity" from ADULT SWIM ADVANCE 2014

Bloody Roots is Sound of the Beast author (and Bazillion Points publisher) Ian Christe's heavy metal history show on Sirius XM Liquid Metal channel 40. Since June 2004, each weekly show has examined another subgenre, band, movement, country, or theme in metal, punk, and heavy rock. The show is available on-demand online from SiriusXM.com.