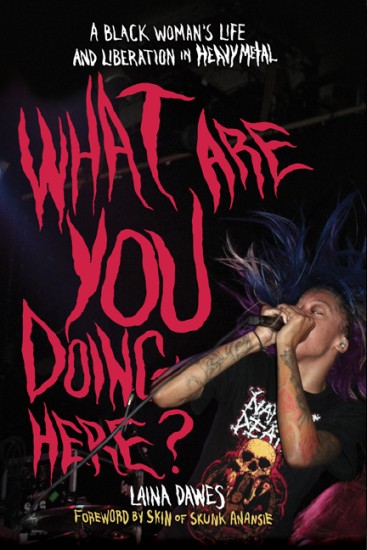 On Tuesday, October 21, author Laina Dawes (WHAT ARE YOU DOING HERE? A Black Woman's Life and Liberation in Heavy Metal) will discuss "Influencing Trends and Igniting Debate: The Role of the Music Critic Today" on a panel at the CMJ Music Marathon Festival. Dawes joins Michael Azerrad (Our Band Could Be Your Life, Come As You Are), Andre Torres (Wax Poetics), Christopher R. Weingarten (Rolling Stone), and Zachary Lipez (Please Take Me Off the Guest List) at 2PM in the NYU Kimmel Center, 10th floor, Rosenthal Pavilion.
Says here:
As social media and social news sites move in on territory previously occupied by print and long form music criticism, how does the music critic figure into today's music market? Major music journalists weigh in on the enduring importance of critical voices in 2014.
Featuring a foreword by Skin of Skunk Anansie, What Are You Doing Here? is available now wherever books are sold, and in eBook form via all prominent ebook platforms.