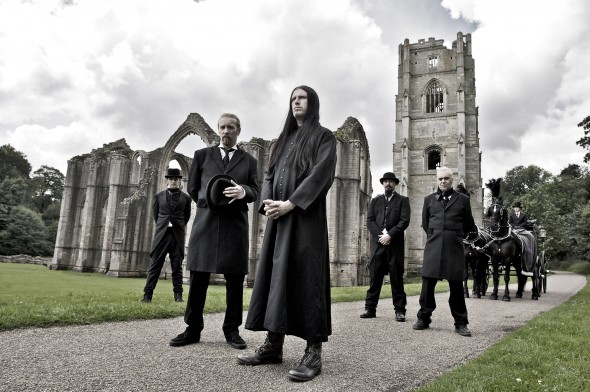 BLOODY ROOTS OF 
DEATH
–
DOOM on SIRIUS XM
Week of November 15, 2014
Sat 11/15, 6PM ET
Sun 11/16, 1PM ET
Mon 11/17, 9AM ET
Tues 11/18, 4PM ET
Thurs 11/19, 9PM ET
Combining the low-end suffocation of doom metal and the oppressive vocals and power of death metal, the thin substrate of death-doom is a rarely-mined but almost always overwhelming breed of metal beast. Join host Ian Christe ("Sound of the Beast"/Bazillion Points) for a handful of classic death-doom evocations, ranging from the early doom-inflected death metal of Autopsy to the elegant feature-length summonings of Evoken, Corrupted, and Draconian. Tracks by Paradise Lost, Winter, Thorr's Hammer, and Morgion also feature. Slooooooow your roots!
PLAYLIST:
Thorr's Hammer – "Norge" from DOMMEDAGSNATT
Autopsy – "Torn From The Womb" from MENTAL FUNERAL
Paradise Lost – "Lost Paradise/Rotting Misery" from LOST PARADISE
Winter – "Eternal Frost" from INTO DARKNESS
Corrupted – "Bloodscape" from DISCORDANCE AXIS SPLIT
Morgion – "Basking Under a Black Sun Dawning" from AMONG MAJESTIC RUIN
Evoken – "Descent Into Chaotic Dream" from ATRA MORS
Draconian – "The Drowning Age" from A ROSE FOR THE APOCALYPSE
Bloody Roots is Sound of the Beast author and Bazillion Points publisher Ian Christe's heavy metal history show on Sirius XM Liquid Metal channel 40. Launched in June 2004, each weekly show has examined another subgenre, band, movement, country, or theme in metal, punk, and heavy rock. Past episodes are available on-demand online from SiriusXM.com.