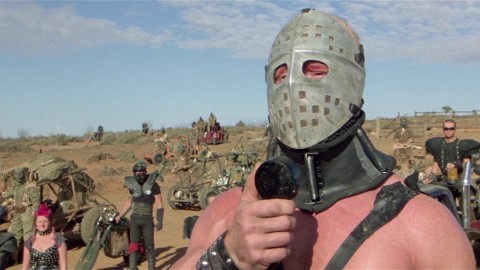 BLOODY
ROOTS
 OF 
AUSTRALIAN
 METAL
Week of November 29, 2014
Sat 11/29, 6PM ET
Sun 11/30, 1PM ET
Mon 12/1, 9AM ET
Tues 12/2, 4PM ET
Thurs 12/4, 9PM ET
The thunder from down under! From the land of sharks, snakes, spiders, Mad Max, and howling marsupials! Bloody Roots of Australian Metal, spanning 40 years of metal from Oz, including Buffalo, Portal, Shackles, Sadistik Exekution, Alchemist, Mortal Sin, Parkway Drive, Destroyer 666, and more!
PLAYLIST:
ALCHEMIST – "Austral Spectrum" from ORGANASM
BUFFALO – "Sunrise" from VOLCANIC ROCK
HOBBS ANGEL OF DEATH – "Jack the Ripper" from HOBBS ANGEL OF DEATH
MORTAL SIN – "Mayhemic Destruction" from MAYHEMIC DESTRUCTION
SADISTIK EXEKUTION – "Blakk Mass Murder" from FUKK
THE BERSERKER – "Corporal Jigsore Quandry (Carcass)" from DISSIMULATE
SHACKLES – "Iron Crosses" from TRAITOR'S GATE
DESTROYER 666 – "Sons of Perdition" from COLD STEEL
HORDE – "Invert the Inverted Cross" from HELLIG USVART
PORTAL – "Trapezohedron" from BLOOD OF KINGU
PARKWAY DRIVE – "Karma" from DEEP BLUE
DEVOLVED – "Embodiment" from REPRISAL
Bloody Roots is Sound of the Beast author and Bazillion Points publisher Ian Christe's heavy metal history show on Sirius XM Liquid Metal channel 40. Launched in June 2004, each weekly show has examined another subgenre, band, movement, country, or theme in metal, punk, and heavy rock. Past episodes are available on-demand online from SiriusXM.com.