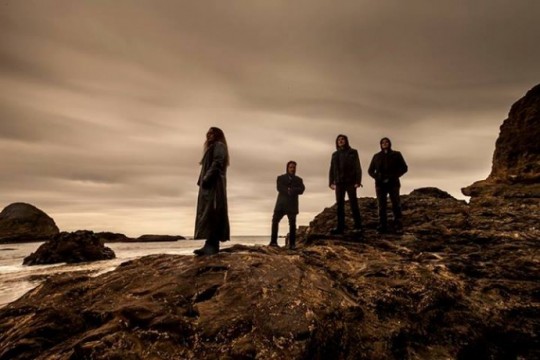 BLOODY ROOTS OF 2014 METAL INSTRUMENTALS
Week of December 20, 2014
Sat 12/20, 6PM ET
Sun 12/21, 1PM ET
Mon 12/22, 9AM ET
Tues 12/23, 4PM ET
Thurs 12/25, 9PM ET
Your weekly heavy metal history lesson continues its own ancient holiday tradition of a year-end instrumental metal show, this week showcasing epic or quiet or headspinning new 2014 instrumental efforts by Carcass, Whitechapel, Earth, Agalloch, Morbus Chron, Broughton's Rules, India's Pangea, Animals as Leaders, and others. Let the metal do the talking—know your Roots!
Heavy holidays and a happy new year! Thank you for listening, and visiting BAZILLION POINTS. 
PLAYLIST:
CARCASS – "1985 (Reprise)" from SURGICAL REMISSION SURPLUS STEEL
ANIMALS AS LEADERS – "Tooth and Claw" from THE JOY OF MOTION
PUTRID MANTRA – "Deity" from DIS (THE FORBIDDEN CITY)
BROUGHTON'S RULES – "Reversers" from ANECHOIC HORIZON
AGALLOCH – "Plateau of the Ages" from THE SERPENT AND THE SPHERE
THOU – "Take off Your Skin" from HEATHEN
WHITECHAPEL – "Rise" from OUR ENDLESS WAR
EARTH – "Torn by the Fox of the Crescent Moon" from PRIMITIVE AND DEADLY
MORBUS CHRON – "Terminus" from SWEVEN
PRAY FOR SOUND – "Decayer" from DREAMER
PANGEA – "This Is NG, Taking" from MUMBAI 2014 SOUNDATHON DEMO
Bloody Roots is Sound of the Beast author and Bazillion Points publisher Ian Christe's heavy metal history show on Sirius XM Liquid Metal channel 40. Launched in June 2004, each weekly show has examined another subgenre, band, movement, country, or theme in metal, punk, and heavy rock. Past episodes are available on-demand online from SiriusXM.com.