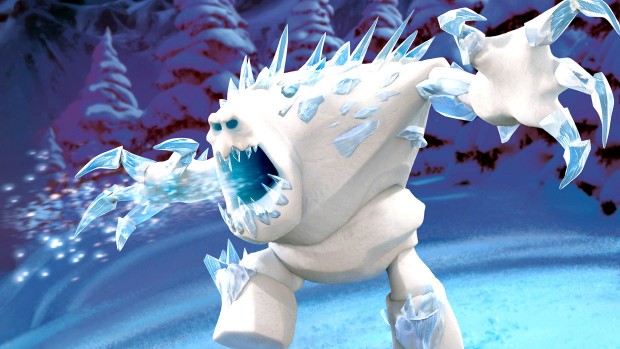 BLOODY ROOTS INTRO TO METAL FOR FROZEN-OBSESSED CHILDREN
Week of January 17, 2015
Sat 1/17, 6PM ET
Sun 1/18, 1PM ET
Mon 1/19, 9AM ET
Tues 1/20, 4PM ET
Thurs 1/22, 9PM ET
Prepare to cross a line in the snow! This week Bloody Roots retreats from the outer reaches of metal's outermost frontiers and shines a glossy searchlight on highly emotional storytelling metal for fans of Frozen. Look for metallic links in the dramatic, dewy-eyed fables of Nightwish, Dio, the Gathering, Leaves Eyes, Epica, Within Temptation, Hammerfall, and others, including metal covers of hit songs from the film. Think of the children… and know your Roots!
Visit bazillionpoints.com for more info on ONCE UPON A NIGHTWISH: The Official Biography 1996–2006.
PLAYLIST:
NIGHTWISH – "Nemo" from ONCE
THE GATHERING – "Strange Machines" from MANDYLION
DIO – "Sacred Heart" from SACRED HEART
LEAVES EYES – "A Winter Poem" from ELEGY
EPICA – "Cry For The Moon" from THE PHANTOM AGONY
WITHIN TEMPTATION – "Frozen" from THE HEART OF EVERYTHING
HAMMERFALL – "Hearts on Fire" from CRIMSON THUNDER
NIGHTWISH – "I Wish I Had an Angel" from ONCE
ERIC CALDERONE – "Let It Go" from MEETS METAL
BETRAYING THE MARTYRS – "Let It Go" from PHANTOM
Bloody Roots is Sound of the Beast author and Bazillion Points publisher Ian Christe's heavy metal history show on Sirius XM Liquid Metal channel 40. Launched in June 2004, each weekly show has examined another subgenre, band, movement, country, or theme in metal, punk, and heavy rock. Past episodes are available on-demand online from SiriusXM.com.