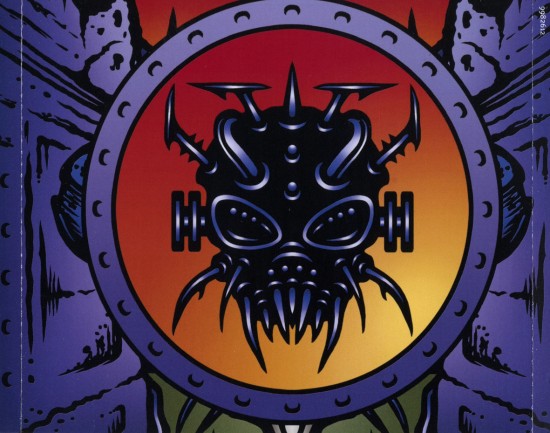 Bloody Roots of Sci Fi Thrash and Speed Metal on Sirius XM
Week of January 31, 2015
Sat 1/31, 6PM ET
Sun 2/1, 1PM ET
Mon 2/2, 9AM ET
Tues 2/3, 4PM ET
Thurs 2/5, 9PM ET
The futuristic forces of high-speed thrash metal reach warp ten this week on Bloody Roots, as Ian Christe ("Sound of the Beast"/Bazillion Points Books) straps on the spacesuit and surveys the spectacular landscape of science-fiction inspired thrash and speed metal. Log into the matrix for tracks by Vektor, Voivod, Funerot, Space Eater, Municipal Waste, Megadeth, Agent Steel, Acid Storm, Dr. Living Dead, and more! Know your Roots!
Submerge yourself in the history of thrash metal with MURDER IN THE FRONT ROW: Shots From the Bay Area Thrash Metal Epicenter, by Harald Oimoen and Brian Lew.
PLAYLIST:
SPACE EATER – "Space Eater" from MERCIFUL ANGEL
MARTYR – "Warp Zone" from WARP ZONE
AGENT STEEL – "Agents of Steel" from SKEPTICS APOCALYPSE
VOIVOD – "Cosmic Drama" from DIMENSION HATROSS
OBLIVEON – "Cybervoid" from CYBERVOID
MEGADETH – "Hangar 18" from LIVE 1992
VEKTOR – "Tetrastructural Minds" from OUTER ISOLATION
FUNEROT – "Phaze Zero: Morbivision" from INVASION FROM THE DEATH DIMENSION
DR. LIVING DEAD – "World War 9" from THRASH AFTER DEATH
MUNICIPAL WASTE – "The Fatal Feast" from THE FATAL FEAST: WASTE IN SPACE
ACID STORM – "Galactic Holocaust" from BIOTRONIC GENESIS
VOIVOD – "We Are Connected" from 2015
Bloody Roots is Sound of the Beast author and Bazillion Points publisher Ian Christe's heavy metal history show on Sirius XM Liquid Metal channel 40. Launched in June 2004, each weekly show has examined another subgenre, band, movement, country, or theme in metal, punk, and heavy rock. Past episodes are available on-demand online from SiriusXM.com.