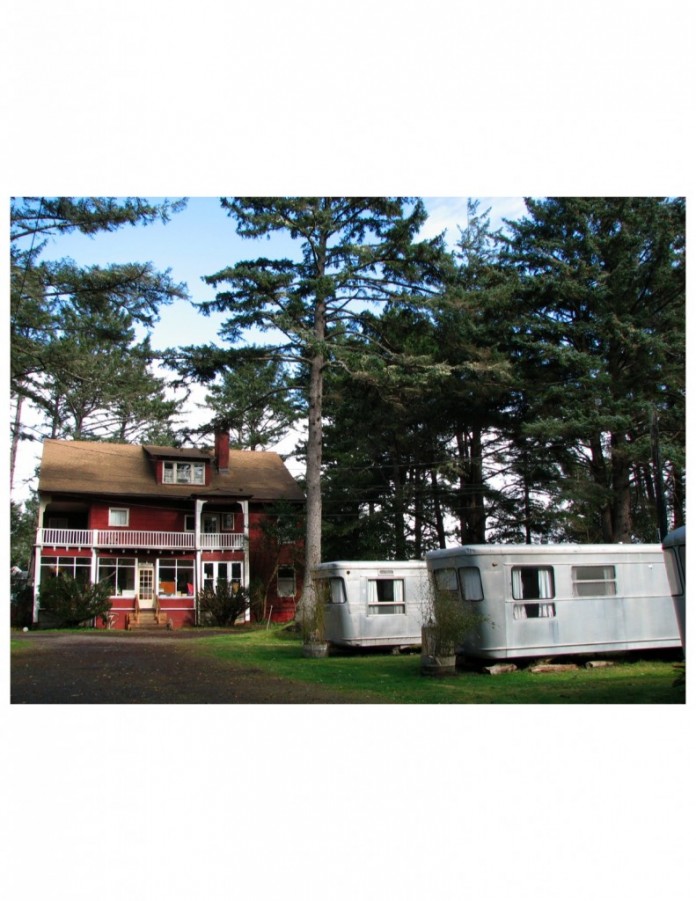 Bruce Pavitt (Sub Pop Records) and Calvin Johnson (K Records, Beat Happening) have been doing handsprings up and down the Pacific Northwest this winter, celebrating the release of Pavitt's monumental SUB POP U.S.A.: The Subterraneanan Pop Music Anthology, 1980–1988. The tome chronicles the rise of independent rock, metal, hip hop and other music during the 1980s via the Sub Pop fanzine (1980-1983) and Pavitt's subsequent Subterranean Pop newspaper column (1983-1988).
Saturday, February 7, Pavitt will be rejoined by early Sub Pop staffer Johnson at the Sou'wester lodge in Seaview, Washington. Here are the details, courtesy of K Records:
The next appearance will be at the Sou'wester Lodge in Seaview, Washington, at the base of the Long Beach Peninsula. Bruce and Calvin will discuss Subterranean Pop fanzine and the '80s underground it explored, after which Calvin in his guise as Selector Dub Narcotic will spin 45s from that era for a new wave dance party in the Sou'wester lounge.

The Sou'wester is a cheery lodge from the turn of the 20th century surrounded by 1940s-era cabins and '50s-era trailers; it's the last stop before the Pacific Ocean (and beyond), the perfect spot for a U.S. Underground getaway. Folks are encourage to book a room/cabin/trailer at the Sou'wester Lodge and get deep with Bruce, Calvin, Sub Pop USA , and the edge of the sea.
The Sou'wester cabins and trailers
Find more information about this summit on the Sou'wester website and the K Records blog:
http://www.souwesterlodge.com/
http://krecs.com/k-news/sub-pop-u-s-a-at-the-souwester/