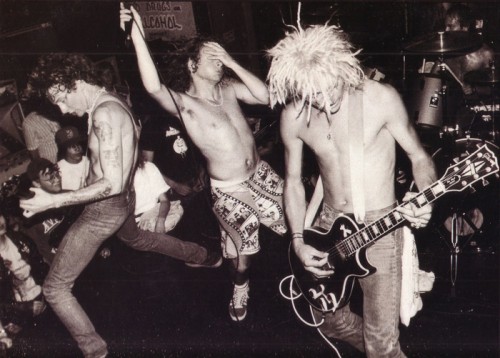 BLOODY ROOTS OF PACIFIC NORTHWEST METAL
Week of March 14, 2015
Sat 3/14, 6PM ET
Sun 3/15, 1PM ET
Mon 3/16, 9AM ET
Tues 3/17, 4PM ET
Thurs 3/19, 9PM ET
From the extreme speed and scuzz of Seattle's Accused and Portland's Wehrmacht, to the polished metal mastery of Seattle's Sanctuary and Metal Church, the Pacific Northwest has long possessed a solid but often overshadowed metal pedigree. Join host Ian Christe ("Sound of the Beast") for a crawl through the ravines and pine-filled peaks with Melvins, Poison Idea, Yob, Agalloch, Witch Mountain, early Soundgarden, and more! Know your Roots!
For a decade-long lesson in all breeds of Pacific Northwest independent music, check out SUB POP USA: The Subterranean Pop Music Anthology, by Bruce Pavitt, at THIS LOCATION.
PLAYLIST:
BLACK BREATH – "Home of the Grave" from SENTENCED TO LIFE
METAL CHURCH – "Metal Church" from METAL CHURCH
QUEENSRYCHE – "NM 156" from WARNING
THE ACCUSED – "Inherit the Earth" from MARTHA'S MADDEST STORIES
POISON IDEA – "Death Wish Kids" from DEATH WISH KIDS
WEHRMACHT – "Shark Attack" from SHARK ATTACK
MELVINS – "Night Goat" from NIGHT GOAT 7″
SOUNDGARDEN – "Circle of Power" from ULTRAMEGA OK
SANCTUARY – "Frozen" from THE YEAR THE SUN DIED
TRAGEDY – "Darker Days Ahead" from DARKER DAYS AHEAD
WITCH MOUNTAIN – "Veil of the Forgotten" from CAULDRON OF THE WILD
AGALLOCH – "Celestial Effigy" from THE SERPENT AND THE SPHERE
BROTHERS OF THE SONIC CLOTH – "Lava" from BROTHERS OF THE SONIC CLOTH
YOB – "Adrift in the Ocean" from ATMA
Bloody Roots is Sound of the Beast author and Bazillion Points publisher Ian Christe's heavy metal history show on Sirius XM Liquid Metal channel 40. Launched in June 2004, each weekly show has examined another subgenre, band, movement, country, or theme in metal, punk, and heavy rock. Past episodes are available on-demand online from SiriusXM.com.