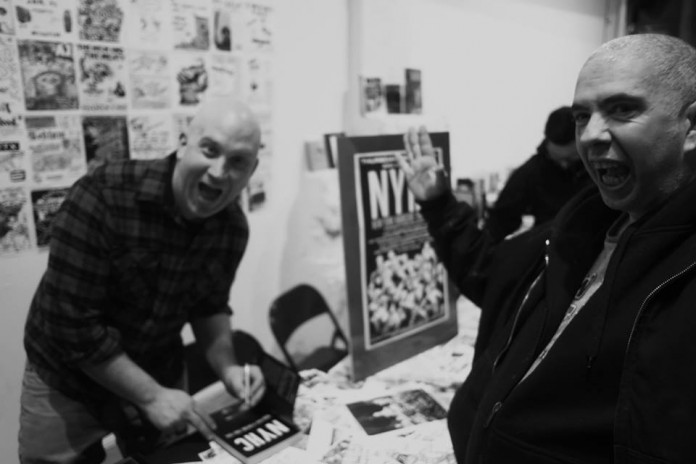 Tony Rettman signs for NY hardcore legend Tommy Rat. Photo by Jammi Sloane
The tireless Tony Rettman can't stop arranging magic moments surrounding his punk history NYHC: New York Hardcore 1980-1990. On Wednesday, April 1, he hosts a crew of NYHC legends at WORD bookstore (123 Newark Ave., Jersey City, NJ (just above the Grove St. PATH station) at 7:30 PM.
Kevin Crowley (The Abused) and Drew Stone (The High and the Mighty, Antidote) will join Tony to shoot the breeze about New York City's greatest and most influential cultural creation.
Get the book:
NYHC: New York Hardcore 1980–1990